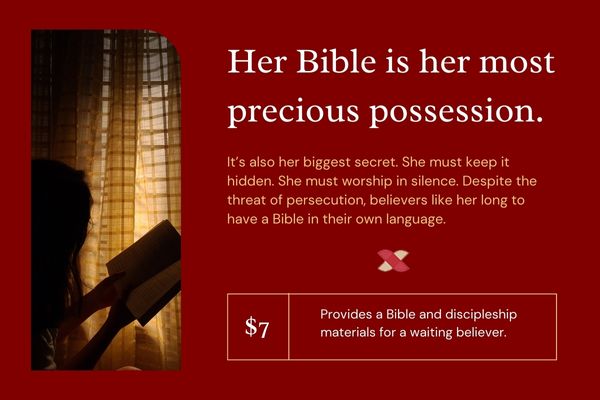 After years of not having a Bible, receiving the gift of God's Word in the language you speak is without a doubt an answer to prayer.

How can you answer a persecuted Christian's prayers today?

How many Bibles can you send to believers and new disciples in the faith?

How will you let the Lord use you to get His Word to our brothers and sisters in other countries?

Please reach out and give generously on their behalf … Thank you!
Thank you for your generosity!

Mat Staver


*Representative names and photos for security reasons.