Emergency Relief for Wildlife Victims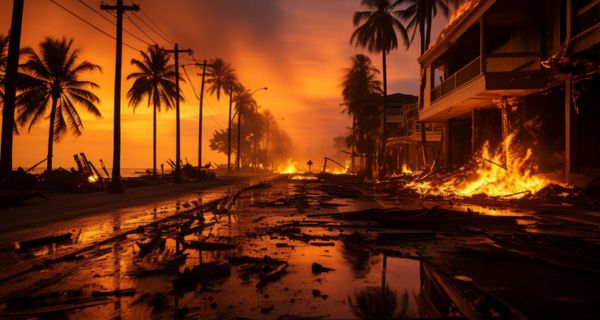 "Many locals [in Lahaina] say they're furious at a government response they describe as slow, inadequate and uncoordinated," reports The Washington Post.
"Some are struggling to find housing and daily necessities. Others say they lack medical aid, generators and transportation to recovery centers to hear news of their missing loved ones."
Thankfully, Liberty Relief International has partnered with an organization that responded immediately — providing food and aid to individuals and families now left homeless in the wake of this heartbreaking tragedy.
Your donation today can get them the help and hope they need — and deserve!
Stand with survivors now by partnering with LRI to make a life-changing difference.
You'll help families find safety and shelter, feed the hungry in fire-ravaged communities, and minister to those whose lives and livelihoods have been turned upside down.
With the current death toll at 115 … with hundreds still missing … and with thousands upon thousands struggling with the reality of what's been lost …
Please be a lifeline to Maui today. Reach out with the compassion of Christ.
"Blessed is he who is generous to the poor" (Prov. 14:21).
Mat Staver


*Representative names and photos used for security reasons.