"Praise be to the God and Father of our Lord Jesus Christ,
the Father of compassion and the God of all comfort,
who comforts us in all our troubles, so that we can comfort those in any trouble
with the comfort we ourselves receive from God."
(2 Cor. 1:3-4)
Send the Aid They Desperately Need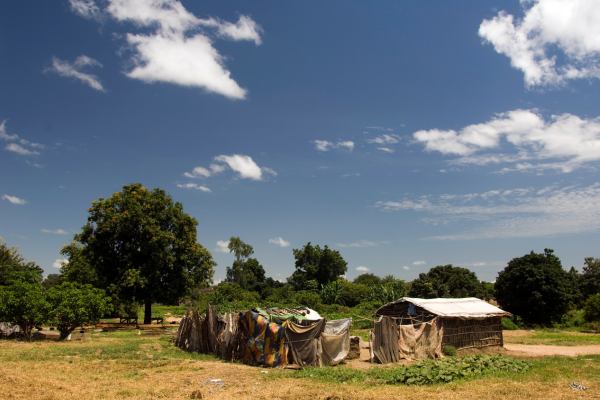 An elderly Sudanese woman named Atiya described the war around her to Christianity Today:
"The planes bombed from above, the bullets were flying below. We stayed in our house, afraid, while all outside was boom, boom, boom."
Another woman, "Mariam, who came to Khartoum from the Nuba Mountains to get medicine, went several days without water. And then a bomb hit the neighboring building, which collapsed upon her own.
"'Whenever the airplanes disappeared overhead, we ran outside in search of food,' she said. 'But we had to hide behind buildings to avoid the gunfire, with corpses strewn on our right and left.'"
As clashes continue and attacks are tragically commonplace in hotspots around the African nation of Sudan, please don't forget your brothers and sisters in Christ — people like Atiya and Mariam who are desperate to survive the violence and bloodshed.
As much as it grieves me to know what Christians and others are enduring in Sudan, the violence goes beyond borders and has engulfed entire regions around the world ...
Millions upon millions are daily paying a dreadfully heavy price — physically, emotionally, and otherwise.
Stand with Liberty Relief International today.
Your online gift — however large or small — will comfort those in trouble, as 2 Cor. 1:4 says, and will strengthen people tightly holding on to hope.
Your compassionate generosity provides help like emergency food, water, medical care, and safety for people fleeing unrest and bloodshed ...
Trauma counseling and emotional support ...
Literacy training and job training for people starting over, perhaps in an unfamiliar country ...
Assistance in rebuilding churches and homes destroyed by bombings, arson, and more ...
And spiritual support like Bibles, Bible study materials, and discipleship training for new and existing believers.
You are a lifeline to the suffering. THANK YOU!
Mat Staver


*Representative names and photos used for security reasons.