Rush Emergency Aid to the Hungry and Hurting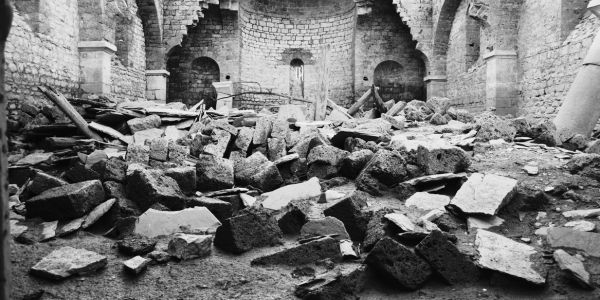 "Sudan's most Christian neighborhood is under attack," reported Christianity Today just this week.
"Collateral damage amid severe clashes between the army and its previously partnered militia, churches in … the capital Khartoum and surrounding areas have witnessed the worst of the past three weeks of fighting. …
"The Evangelical Presbyterian church suffered a fire as munitions exploded in a nearby market. The Coptic Orthodox church was struck by a rocket. And All Saints Anglican Cathedral was occupied by militant forces."
Violence and more violence. Day after day.
We must reach out with emergency aid for Christians and others who have nowhere to turn … nowhere to run.
"'The situation is very serious,' said Ismail Kanani, general secretary of the Sudanese Bible Society. 'I am trapped in my house, without power and water.'"
The civilian population is frantic.

Hundreds of thousands are fleeing or displaced.

Properties are being looted.

Costs for necessities are skyrocketing.
I cannot imagine the utter chaos that people are facing — and LIVING through — right now.
They urgently need your help and your prayers.
We work with Christ-centered partners all over the world who can provide for immediate humanitarian needs like emergency food, water, shelter, and safety for believers who have fled the carnage.
They also offer trauma counseling … restoration assistance to rebuild churches and homes that have been destroyed … and Bibles and spiritual support for believers and seekers.
Please give generously now to meet these critical and urgent needs.
Thank you, in advance, for being a beacon of hope amid some of Sudan's darkest times.

Mat Staver


Liberty Relief International is a 501(c)(3), tax-exempt nonprofit organization. Contributions are tax deductible to the extent permitted by law.