Send the Aid They Desperately Need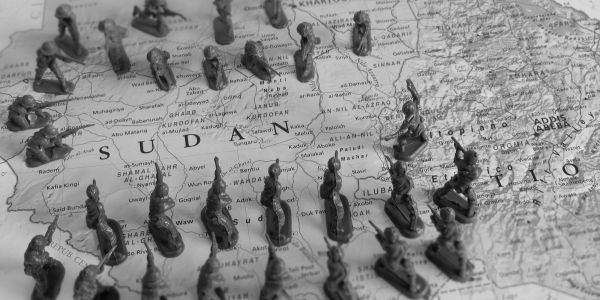 The crisis in Sudan is taking a terrible toll on the country's civilians.
BBC News reported:
"More than 100,000 people have fled Sudan since heavy fighting broke out between rival forces on 15 April, the UN has said. Officials warned of a 'full-blown catastrophe' if fighting does not end. A further 334,000 people have been displaced within Sudan."
As individuals and families flee the war-torn nation, the mass exodus has overwhelmed coastal cities like Port Sudan.
People caught in the crossfire are desperate to get out — and fast.
But for the millions left who are helpless — who were already in dire need of humanitarian aid — please stand with Liberty Relief International today.
Your gift today will provide practical relief — emergency food, water, shelter, and safety — to Christians and others.
LRI's local partners will also offer trauma counseling, literacy and job training, assistance in rebuilding churches and homes that have been attacked or destroyed … plus Bibles, discipleship training and materials, and more.
Consider how generous you can be today — for the sake of every desperate man, woman, or child who needs hope amid such peril and violence.
Thank you for sharing the tangible love of God with people struggling to survive.
And continue praying for healing in this hostile region … and for wisdom for governments and local ministry groups in their work to protect Sudan's citizens and promote peace.

Mat Staver


Liberty Relief International is a 501(c)(3), tax-exempt nonprofit organization. Contributions are tax deductible to the extent permitted by law.