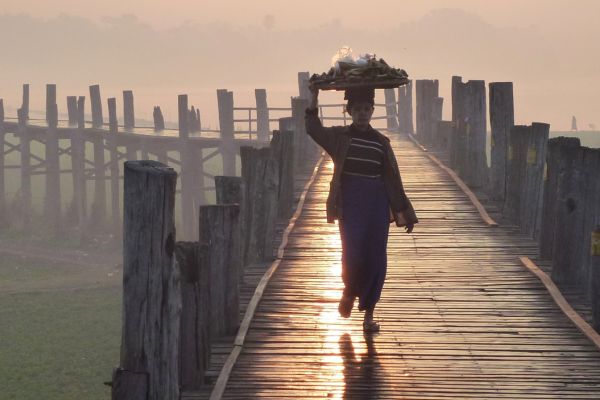 Christianity Today compiled a list of updates documenting what has happened — and is happening — in the Southeast Asian nation of Myanmar.

"Many in Myanmar, also known as Burma, feel forgotten as the world's attention has moved on":
"In the two years since the military coup in Myanmar began, the junta has killed nearly 3,000 of its own people and burned more than 100 villages."

"Fighting between the civilian People's Defense Forces and Myanmar's powerful army has intensified."

"The nationwide Civil Disobedience Movement and protests shuttered hospitals, schools, universities, and companies."

"Thousands of people lost their jobs as foreign companies left amid the turmoil."

"Food and medicine shortages have become part of everyday life."
"KH," a pastor in Myanmar's capital, said:

"We have been facing financial, physical, spiritual, mental, and political struggles each day."

Together with Liberty Relief International, YOU can let brothers and sisters in Christ there know they are NOT forgotten — NOT alone!
Give generously today, and you will provide assistance like emergency water, food, and shelter to our brothers and sisters … minister to their emotional and spiritual needs … help with reconstruction of churches or homes that have been destroyed (of which there are MANY in this nation) … and more.
Please find it in your heart to give generously … and to pray fervently for these believers.
KH says he clings to Psalm 121 to keep him focused on God, "our shelter, our protector, and our provider. He is with us in our sickness, suffering, and shortages":
I lift up my eyes to the mountains — where does my help come from? My help comes from the Lord, the Maker of heaven and earth. … The Lord will keep you from all harm — he will watch over your life; the Lord will watch over your coming and going both now and forevermore.
Thank you for responding to the hurting with Christ's love and compassion!
Mat Staver