Send Tangible Aid to Earthquake Victims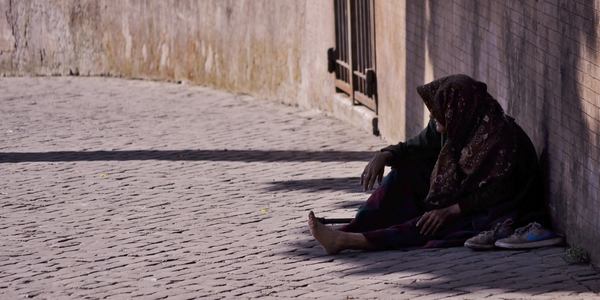 The devastating loss of life … coupled with economic damage … in addition to political fallout and other woes ...
The earthquake that hit February 6 has "unveil[ed] Turkey's many ugly faces," the Gatestone Institute reports.
"The earthquake, epicentered in Kahramanmaras province and triggered by geological fault lines, also has revealed Turkey's socio-cultural and political fault lines."
For instance, Christians in Turkey "experience incredible pressure from very strong — and increasing — religious nationalism," Open Doors says of the Islam-dominated country.
In the wake of this catastrophic tragedy, believers are suffering on multiple levels. And the same is true in neighboring Syria ...
"People left their homes suddenly, and in many cases can't return — either because their houses have been destroyed, or are unsafe," reports Open Doors. "'We're talking about more than 20,000 Christians now in the streets,' says [Syrian ministry partner] Ibrahim. 'I'm now in the street also. No one is at home. No shops, no food. People are really suffering."
Please, be the answer to their prayers today.
These disaster victims and their loved ones … the internally displaced … the Christian believers who have long been targeted for their faith … the newly homeless ...
They all need:
Emergency aid like food and water.

Blankets and shelter to keep warm in the cold of winter.

Critically needed trauma counseling.

Spiritual support.

And more.
Your generous gift to Liberty Relief International will empower our Christ-centered, on-the-ground partners to minister help and hope in the hardest-hit neighborhoods.
You'll be a lifeline to people with nowhere else to turn.
Thank you for reaching out with Christ-like compassion today in the aftermath of one of the worst disasters in modern history.
Mat Staver



*Representative names and photos used for security reasons.