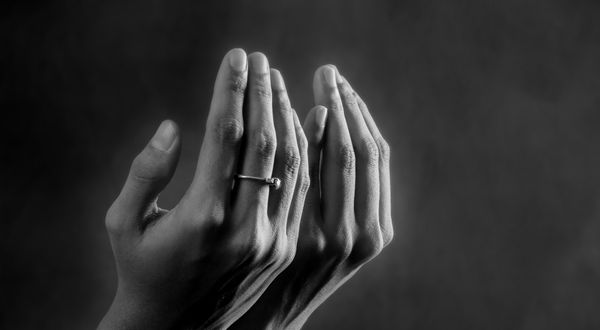 If ever there was a doubt that the Holy Spirit is active in the lives of persecuted believers, you need not look further than this priest from Syria.
Father Jacques Mourad, reported Catholic News Agency, had been kidnapped — along with some members of his congregation — and held as hostages by ISIS who attempted to convert them to Islam. And yet "despite the risk of death, he recalled in that situation how other Christians 'had the courage and enthusiasm to respond in order to testify to their faith.'"
CNA continued:
"One of the jihadists condemned me to death, put a knife to my neck, and threatened me," he said.

"I didn't feel anger, nor hatred, nor any feeling of violence against him," Mourad said. … [Today, he says,] "I ask forgiveness for them and I continue to, because normally it is God who gives this grace of forgiveness."
What faith. What courage!
It is for Christians like Father Mourad (now Archbishop-elect), for believers like Leah Sharibu (a young woman still in captivity years after being kidnapped by Islamic terror group Boko Haram in Nigeria) and millions of others that I urge you to give to Liberty Relief International today.
Your compassionate gift will help local, on-the-ground ministry partners meet the most urgent needs of men, women and children who face danger and death … and you'll provide tangible, desperately needed hope through trauma counseling, spiritual and emotional support, and much more.
"The LORD is a refuge for the oppressed," Psalm 9:9 says, "a stronghold in times of trouble."
Your generous support right now will remind our persecuted family of the stronghold they have in God the Father … and in fellow believers in distant lands.
As Christians, we are called to help the suffering.
Thank you for answering this call.
You have my deepest gratitude, as always, for your generosity and prayers.

Mat Staver




Liberty Relief International is a 501(c)(3), tax-exempt nonprofit organization. Contributions are tax deductible to the extent permitted by law.