Help and Hope for the Vulnerable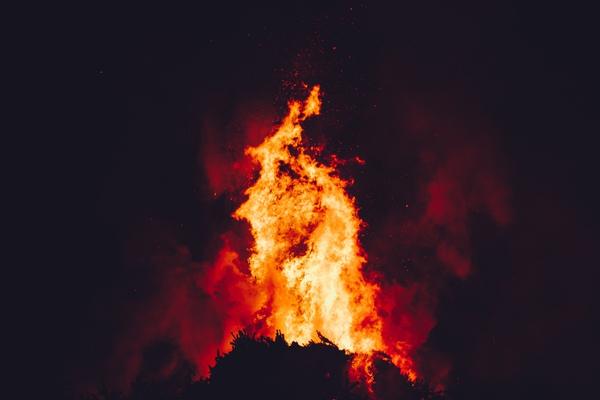 One of the most precious acts of obedience in a Christian's life should be a celebration …
Not a nightmare.
"In the latest attack on civilians in the Democratic Republic of Congo (DRC), a terrorist bombing killed 14 people and wounded 63 others during a baptism service at a Pentecostal church in Kasindi," reported Christianity Today (CT).
Tragically, such attacks have been increasingly common of late. Further, says CT, this "violence is curbing Christian witness." One Congolese denomination once had 54 churches in the area, now reduced to 11. Another had 25 churches, now reduced to 8."
Far too many believers live in fear in the DRC.
Hatred is being leveled at Christ followers solely because of their faith. Radical Islamists—like the ISIS affiliate Allied Democratic Forces (ADF)—openly target Christian homes and churches with little to no punishment for their crimes.
And according to the 2023 World Watch List from Open Doors:
"The ADF kidnaps women, rapes them and forces them to marry their soldiers, with Christian women sometimes being kept as a kind of 'trophy.'"

"Christian leaders who speak out against corruption experience harassment and interference from the government."
But today you can provide help and hope to the vulnerable.
Please don't turn a blind eye to the suffering of our persecuted family. Whether they live in the Congo, Nigeria, Ukraine or elsewhere, they need your compassionate support immediately.
Your partnership helps provide for immediate humanitarian needs like emergency food, water, shelter and safety for believers who are forced to flee deadly violence …
As well as trauma counseling, emotional and spiritual support, Bibles, gospel-centered materials, discipleship training and more.
Take a stand with Liberty Relief International today for Christians and others living daily under threat of violence, torture, kidnapping, rape or death.
As you give, please also pray for our brothers and sisters around the world. Violence in regions of Africa, extreme persecution in the Middle East and the war in Ukraine are taking an unimaginably heavy toll on far too many.
Only God can heal the brokenhearted and provide the peace that passes all understanding. Thank you for responding from a heart of compassion.
Mat Staver



Liberty Relief International is a 501(c)(3), tax-exempt nonprofit organization. Contributions are tax deductible to the extent permitted by law.


*Representative names and photos used for security reasons.