Help Christians Facing Unspeakable Pain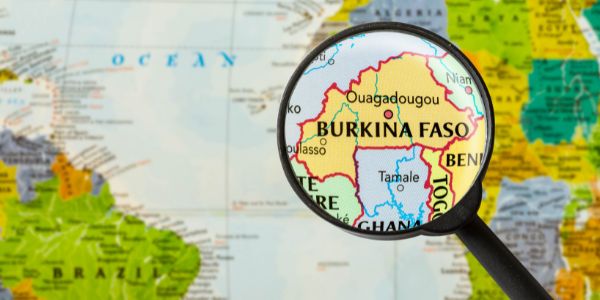 Persecution is ratcheting up in West Africa, where radical Islam is dominant.
"A Catholic priest was murdered by unidentified armed men," reported International Christian Concern of a tragedy in Burkina Faso.
ICC continues:
The priest, Father Jacques Yaro Zerbo, lived in the village of Soro in northwest Burkina Faso. He was 67 years old. …

Militants linked to al-Qaeda and ISIS began initiating more and more violent attacks in Burkina Faso starting in 2015. The violence seen in Burkina Faso is part of a broader trend of jihadism that has displaced 2.3 million people across West Africa's Sahel region.
Radical Islam's persecution of Christians and others in Burkina Faso can be summed up in one word:
Brutal.
Yet you can intervene today for the sake of persecuted Christians and others caught in this brutality—right now—through a generous gift to Liberty Relief International.
Your donation today will provide physical, emotional and spiritual support to people seen as prey in the eyes of jihadists.
Our Christ-centered partners on the ground in Burkina Faso and other countries suffering under Islamist violence provide emergency food, water and shelter for men, women, children and families in desperate need of practical, tangible assistance.
Plus, through your generosity, our partners also offer:
Trauma counseling.

Literacy and job training for people starting over.

Help in rebuilding churches and homes that have been destroyed in attacks.

Bibles, study materials and discipleship training.

Please give today … and join me in praying for Christians who face unspeakable pain and too often pay the ultimate price for their faith.
Thank you.

Mat Staver


Liberty Relief International is a 501(c)(3), tax-exempt nonprofit organization. Contributions are tax deductible to the extent permitted by law.