Practical Relief for Children and Families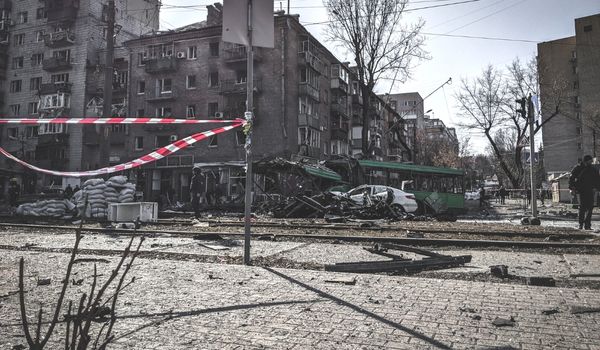 If you have children or grandchildren in school, I imagine they're counting down the days to Christmas break. Perhaps they're already planning for class parties, special activities and more. In Ukraine, though, children attend school with fear and uncertainty lurking just beneath the surface.
They may not be thinking about Christmas celebrations as much as they are worrying if they'll survive the day.
A dedicated partner inside the war-torn nation reports:
Children shouldn't experience war. They shouldn't have their classes interrupted to go to their bomb shelter because of an air raid. They shouldn't bring an emergency backpack to school (a recommendation from the police in big cities) and have a 3-day stash of supplies in case the school is under rubble, and they must wait for the rescue team. They shouldn't be separated from their friends and teachers seeking refuge abroad.

These are only the obvious "wrongs" of this war, but there are so many more deep, emotional wounds that will take a while to heal—the fear, anxiety, sense of loss, identity crises, separation from family and home …

Only God can heal those.
It breaks my heart to read these updates from the field.
But our relief partner is right—only God can heal the relentless pain millions are experiencing in Ukraine right now.
And YOU can be part of that healing, when you give generously to Liberty Relief International.
Our on-site partners in Ukraine and bordering countries are ministering daily to families, children and the displaced …
Some are working to distribute as much food and as many supplies as possible to people in need.

Others are constructing Tiny Houses to keep people who have lost their homes sheltered and safe from the bitter cold.

ALL are offering spiritual support and comfort.
Please make your generous contribution now—knowing that every gift matters.
God's healing, expressed through your loving generosity, can meet people searching for help and hope right where they are. He sees and meets their needs through caring givers like you.
Thank you for helping suffering Ukrainians find help and hope today!

Mat Staver


Liberty Relief International is a 501(c)(3), tax-exempt nonprofit organization. Contributions are tax deductible to the extent permitted by law.