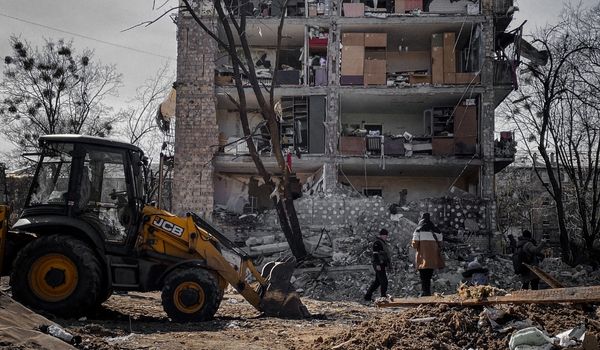 Cold weather has already arrived in many nations …
But perhaps it feels coldest in Ukraine.
As months of ongoing conflict there continue—as millions of Ukrainians are forced to go without—I urge you to stand with Liberty Relief International and give them hope today.

According to AP News: "Ukraine could face rolling blackouts across the country through March, an energy expert said, due to what another official described Tuesday as the 'colossal' damage done to Ukraine's power grid by relentless Russian airstrikes. Ukrainians are being told to stock up on supplies, evacuate hard-hit areas—or even think about leaving the country altogether."
All of which means far too many Ukrainians are bracing for bitter winter weather with very little to keep them warm.
Vasily is one of them. An update I received from one of LRI's partners in Ukraine tells his story:
He wasn't a believer before the war, but now he prays and goes to church. The Russians came to his village and found weapons in his neighbor's house, but not his, so initially they did not burn down his home like the neighbors.

He was beaten twice by the Russians. Once they took him by the river, and the second time they beat him in his garden. The Ukrainian general came and told him to leave before they kill him. [He] fled with his granddaughter.

[When he] came back, everything was bombed. His grandparents had built the house; he was born there—he's lived there his whole life. Only three years ago he had retired and renovated the house. Today, everything is destroyed.
Through one of LRI's on-site partners, you can provide "Tiny Houses" to victims like Vasily—small shelters that keep the warm in and the chill out.
Your support will also offer food, water, blankets and supplies to people who have lost everything … as well as spiritual and emotional support to the frightened, isolated and lonely.

"Carry each other's burdens, and in this way you will fulfill the law of Christ," Galatians 6:2 says.
Thank you for helping carry the burdens of the vulnerable in Ukraine.

Mat Staver

Liberty Relief International is a 501(c)(3), tax-exempt nonprofit organization. Contributions are tax deductible to the extent permitted by law.