Practical Relief for Hurricane Survivors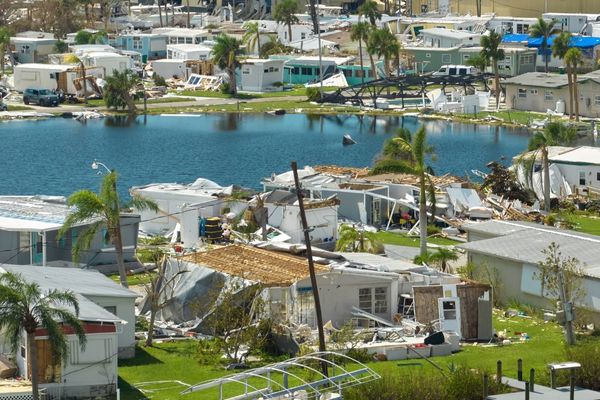 "Normal life" has been impossible for many Southwest Floridians for weeks.
>>Where do you get groceries when you cannot leave your home and the local market has been reduced to rubble?
>>To whom do you turn when a hurricane rips through your house, your belongings, your neighborhood … and you're surrounded by debris, the contents of your home strewn along the street?
"Normal" is something we often take for granted—until disaster strikes and turns our world upside down.
Please stand with Liberty Relief International today as we help provide solutions to the above challenges … and more.
Our on-site partners now ministering in communities hardest hit by Hurricane Ian are working around the clock to provide food, clean water, clothing, shelter—the very foundations of help and hope—amid all the destruction.
Individuals and families who have lost everything are desperate for some semblance of "normal" … and your compassion right now helps provide it as longer-term recovery efforts continue.
Together, let's embrace what Matthew 25:35-40 describes as the Lord's view of people who need the very basics for survival:
"For I was hungry and you gave me something to eat, I was thirsty and you gave me something to drink, I was a stranger and you invited me in, I needed clothes and you clothed me, I was sick and you looked after me …
"Truly I tell you, whatever you did for one of the least of these brothers and sisters of mine, you did for me."
I am deeply grateful for your compassionate response in these trying times for Southwest Florida's hurricane victims!
Mat Staver