Practical Relief for Hurricane Survivors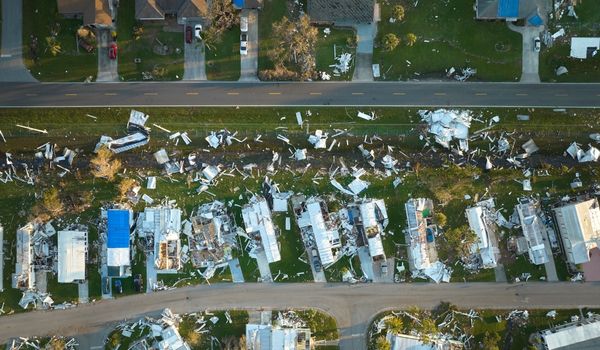 Tragically, it will take months for the hardest-hit areas of Southwest Florida to overcome the impact of Hurricane Ian.
Florida Governor Ron DeSantis recently issued an update about how the recovery is progressing . . .
To date, according to the governor's website and statements updating the press and public:
"Insurers have reported a total of $7,334,629,438 in estimated insured losses and a total of 580,107 claims." Overwhelming numbers, to be sure. And that is just the insured losses!
"4,770 miles of state roads have been completed statewide" in debris-removal efforts. Both residential and commercial areas have been emerging from the massive debris left strewn by the storm four weeks ago."
While people strive to get back on their feet slowly but surely, I urge you to help strengthen them physically, emotionally and spiritually with your generous gift to Liberty Relief International today.
Your compassion for those forced to rebuild from the ground up after this devastating storm will make a tangible difference here and now.
You'll keep our ministry partners on the ground supplying emergency aid, food, water, clothing and more …
And every act addressing their physical needs is accompanied by the spiritual and emotional support that many are craving —after seeing their lives and livelihoods shattered.
Please stand with us to share Christ's love with victims, both young and old, who have few options … beyond your kindness and benevolence.
Thank you for being a lifeline today!

Mat Staver


Liberty Relief International is a 501(c)(3), tax-exempt nonprofit organization. Contributions are tax deductible to the extent permitted by law.