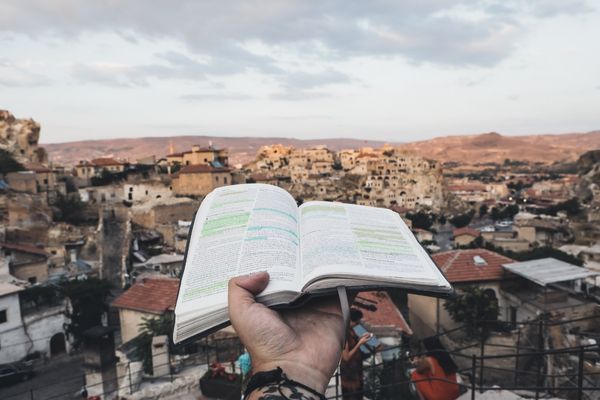 Give Bibles Now!

Have you ever felt this way? Things in your life are going along just fine, but then all of a sudden, the weight of the world comes down on you. You feel the heaviness. You're beset by the worries and cares of this world. Wait, how did this all happen so fast and I didn't even see it coming? And why? It happened because our enemy is active.
Not only does Satan aim to steal, kill and destroy (John 10:10), but he and his minions want to "devour" you (I Pet. 5:8). What a word! Satan wants to eat you alive bite by delicious bite. I can't imagine what it was like for Daniel being thrown into a den of "hangry" lions who were ready for their pound of flesh.
It's easier to see physical lions right before you, but just because we don't see the lion who seeks to devour the disciple of Christ doesn't mean he's not there. If you're serious about your faith, he wants his claws in you. It's the same with Liberty Relief International and each of our partners who work in this strategic ministry.
The Bible instructs us to arm ourselves with "the sword of the Spirit, which is the word of God" (Eph. 6:17b). By the same token, we should also share the Word of God to empower other people.
For just $7, you can provide a Bible and discipleship materials for a persecuted Christian in his or her native language.

You play a vital role through your diligent intercession to sustain us in the ministry to which God has called us. We so appreciate your prayerful support as well as your financial donations to sustain and empower our partners. Thank you for standing with us!
God bless you,

Mat Staver

Liberty Relief International is a 501(c)(3), tax-exempt nonprofit organization. Contributions are tax deductible to the extent permitted by law.