Reach out with love and compassion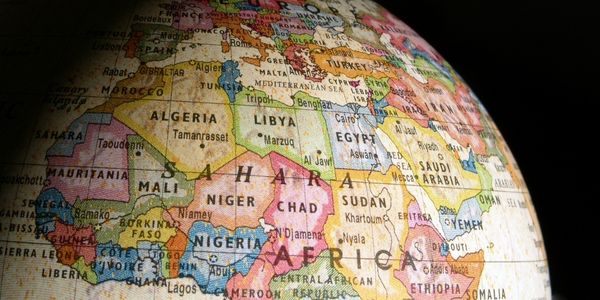 Islamic terrorism, as you know, is widespread in the Middle East and North Africa (also known as MENA) region.

Liberty Relief International is dedicated to alerting you to what is happening to our brothers and sisters in Christ around the world so we can stand with them in their plight …
But perhaps you've asked yourself WHY persecution is so commonplace in the MENA region?
A "Freedom of Religion or Belief" post offers this insightful explanation:
Factors contributing to the rise of extremism in the MENA region include the existence and misuse of blasphemy laws and cultural attitudes to blasphemy. ... Educational systems promoting extremist ideas and glorifying sectarian wars, conquest, dictatorship and oppression also play a part. There is also legislation which promotes sectarianism and religious discrimination ...

In a 2012 briefing on religious extremism, the political psychologist Dr. Neil J. Kressel identified a number of beliefs which characterise extremists ... including:
The certainty of the correctness of one's religious vision;

The certainty of the correctness of one's religious vision;

Complete unwillingness to compromise with those who disagree;

Willingness to assume the role of God's 'hit man,' defending the deity;

Routine acceptance of the desired ends as justification for unsavoury means;

Dehumanising imagery of non-believers;

Strong preference for keeping women in traditional, subordinate roles.
No matter the reasons for these beliefs, you and I are called to help the persecuted, serve the oppressed and plead the cause of orphans and widows in distress.
Please stand with LRI today in response to this great need.
Your online donation right now will enable our partners on the ground—in hot spots like North Africa, the Middle East and elsewhere—to respond with humanitarian aid and spiritual support.
You will provide emergency food, water, shelter and safety to believers in need of immediate assistance in the midst of unrest, terrorism and violence.

Through your generosity, our Christ-centered partners on the front lines will also be able to offer trauma counseling, literacy and job training, assistance in rebuilding churches and homes that have been attacked or destroyed ...

Plus Bibles, discipleship training and materials for new Christ-followers.
You and I have a God-given opportunity today to make both an immediate AND an eternal impact.
I do hope you'll take advantage of it as the Holy Spirit leads you.
Thank you for standing with us ... and joining hands with our brothers and sisters in Christ.
Mat Staver


*Representative names and photos used for security reasons.