They need help.
They need hope.
They need you.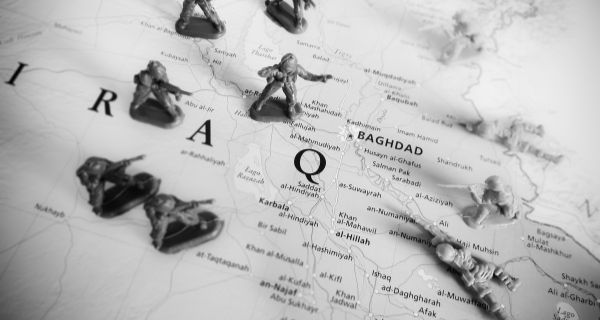 Persecution isn't a short-time phenomenon.
Look at Iraq's history, and you'll see persecution is often a decades-long or lifetime burden for those paying the high cost for their faith in Christ.
The Associated Press says "two decades of back-to-back conflicts have left ancient Christian communities that were once a vibrant and integral part of the landscape scattered and in ruins." And studies estimate that the Iraqi Christian population has dropped to just a few hundred thousand or fewer compared to 1.5 million in 2003.
Violence and attacks aimed at Iraqi Christians erupted often "with the al-Qaida terror network taking the lead. Killings, kidnappings and bombings became an everyday occurrence."
In 2010, "Islamic militants seized a Baghdad church during Sunday evening mass, killing dozens of people, including two priests, in a terrifying four-hour siege. It was the deadliest single assault ever recorded against Iraq's Christians."
In the 12 years since that bloody attack, Christians have found themselves targeted and displaced—their churches and holy sites destroyed, their families torn apart.
They need hope …
They need help …
They need you.
As you stand with Liberty Relief International today and give generously to meet the burgeoning needs of Christians in Iraq and elsewhere—places where it can be deadly to follow Jesus—you'll provide physical and spiritual assistance in His name.
You will be part of:
Rebuilding homes and churches.

Offering humanitarian aid like food, water, medical care and shelter.

Trauma counseling and recovery.

Encouraging those who feel alone.

Distributing Bibles and discipleship materials.

And more!

It would mean so much to Christians overseas if you'd open your heart and your hand to them today … brothers and sisters all over the world after everything has been taken from them.
Thank you for letting them know they're not alone!

Mat Staver

Liberty Relief International
is a 501(c)(3), tax-exempt nonprofit organization. Contributions are tax deductible to the extent permitted by law.
*Representative names and photos used for security reasons.