Shine Light and Hope Into Darkness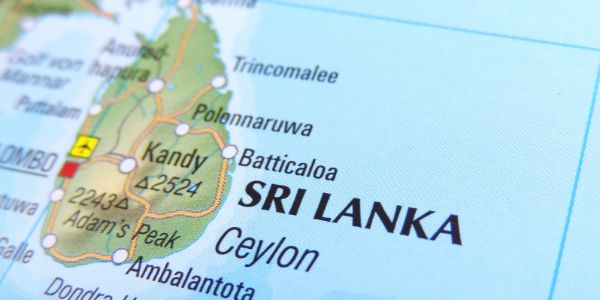 Violent unrest in Sri Lanka is creating desperate needs for many around the country.
According to a recent report I received from the World Watch News Desk:
People queuing for fuel and essentials while a large-scale protest takes over the streets of Colombo rightfully sums up the current economic and political state of Sri Lanka. ... The nation is going through one of the most turbulent times in its history.
And yet, Christians and faith-based partners are doing what they can to provide hope!
Churches in Colombo and its suburbs have been doing prayer walks and small-scale community services to ease the tensions and frustration the whole nation is feeling. ... Many families in Sri Lanka have had to cut down to one meal per day. For some, they simply have a cup of tea for dinner.
You can be part of shining light and hope into this dark situation today.
Give generously to Liberty Relief International, and not only will you make a tangible difference for persecuted believers and others who need food, water, safety and shelter in violent areas, but …
You'll also:
Help send Bibles to Christians who cannot attend worship gatherings in public.
Provide spiritual support and discipleship materials to new believers who need to grow in the Word.
Empower LRI's Christ-centered partners to minister to individuals, families and church leaders through trauma counseling, emotional encouragement and more … in Sri Lanka, in the Middle East, across Africa and beyond.
Please know I am grateful for your generosity and your prayers — for people suffering for their faith and for those experiencing turmoil and conflict.
May God bless you for putting their needs in perspective today and reaching out in Christ's compassionate love.
Mat Staver


*Representative names and photos used for security reasons.