The needs in Ukraine are mounting


You blessed a woman named Marie in one of the many war-devastated areas of Ukraine.
Because Liberty Relief International has partnered with relief groups on the ground, your support is at work all over the country and in refugee destinations.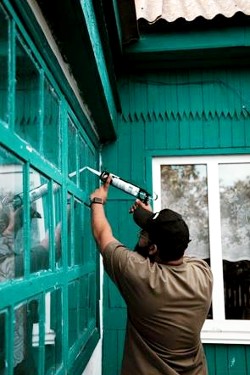 Marie is older and unable to fix what has been damaged in her house. In fact, many elderly Ukrainians have refused to leave their homes despite the destruction … and many others are now returning to their former homes desperately wanting to resume their lives, even when that is not a safe option.
But your compassion enabled one of our on-site partners to reach out to Marie.
"A few days back, I went to my son's tomb," Marie said. "I told God, 'If my son were alive, he would have fixed all the broken windows. Now, there is no one to help me.' Two days later, here you are, fixing all the broken windows. God heard my prayers. I am grateful!"
This is the difference you are making day by day, one life at a time.
And while devastating Russian attacks on Ukraine may seem to be "old news," the needs are mounting, and LRI's efforts are ongoing.

Please give generously today—to keep the humanitarian aid, spiritual support and loving care flowing to those who need it most … precious people like Marie.
God bless you for your generosity and your prayers. They make a real difference in the lives of Ukraine's suffering people.
"I pray that out of his glorious riches he may strengthen you with power through his Spirit ..." (Eph. 3:16).

Mat Staver


Liberty Relief International
is a 501(c)(3), tax-exempt nonprofit organization. Contributions are tax deductible to the extent permitted by law.
*Representative names and photos used for security reasons.