They are destitute and mistreated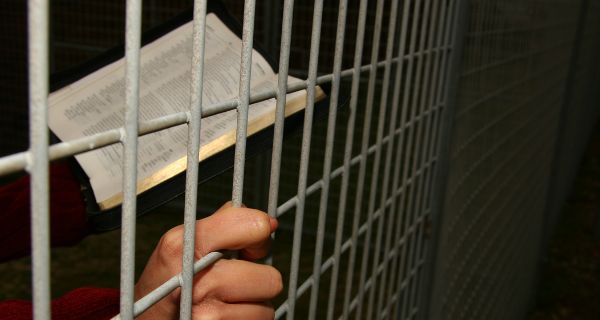 Many of the recent headlines you've seen regarding Christian persecution prove what the 2022 Parliamentary/Advocacy Report from Open Doors found:
Persecution of Christians is at an all-time high: "Across 76 countries, more than 360 million Christians suffer high levels of persecution and discrimination for their faith—an increase of 20 million since last year."

"The triumph of the Taliban has boosted other jihadist groups and extremism in Africa and Asia. Islamist groups now feel more justified and confident in their strategies of terrorism and violent attrition."

West African nations are experiencing "an unfolding pattern of violence." Believers "encounter a variety of pressures that affect every sphere of their lives (private, family, community, church and national). … The vast majority of this violence stems from Islamist groups."
Intense suffering—on multiple levels—is a way of life for many of our brothers and sisters overseas. Hour after hour, day after day. The Bible tells us this is not a new phenomenon ...
"Some faced jeers and flogging, and even chains and imprisonment. They were put to death … they were killed by the sword. They went about … destitute, persecuted and mistreated" (Hebrews 11:36-37).
I boldly ask you to reach out to those suffering severe persecution with a practical expression of your compassion: a generous gift to Liberty Relief International.
Your online donation right now will enable our partners on the ground to respond with humanitarian aid and spiritual support.
You will provide emergency food, water, shelter and safety to believers in need of immediate assistance in the midst of unrest and violence.

Through your generosity, our Christ-centered, frontline partners offer trauma counseling, literacy training, job training and assistance in rebuilding churches and homes that have been attacked or destroyed.

You'll also provide Bibles, discipleship training, faith-based materials and more so believers can grow in their faith!
Thank you for your compassion. It does not go unnoticed.
Your heart for the persecuted is a blessing to many!

Mat Staver


Liberty Relief International is a 501(c)(3), tax-exempt nonprofit organization. Contributions are tax deductible to the extent permitted by law.
*Representative names and photos used for security reasons.