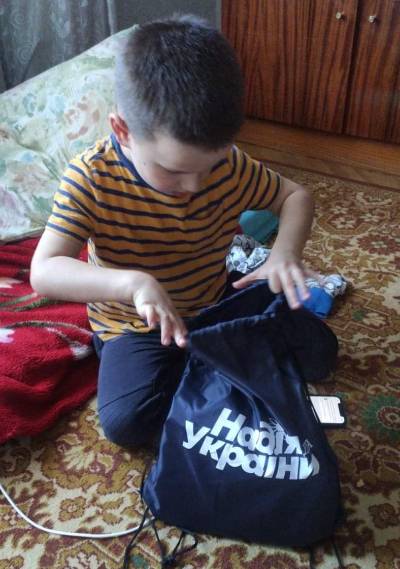 While many pundits expect the war on Ukraine to continue for weeks or months …
I want to remind you about the difference you are making every day for victims, refugees and the displaced.
LRI is working with multiple partners on site who are committed to feeding the hungry, helping the hurting and sharing the hope of Christ as the violence intensifies and Russia shows no sign of ending its aggression.
One recent update reported:
Every day we send out four vans and few smaller cars to deliver food in [different] regions. Almost every day is a new village we have never been before—and more requests are coming.

Bringing food is something so simple but so crucial in this time, and people are breaking into tears when seeing those bags. We are so happy to be hands and feet here [in] Ukraine and so blessed to have your hearts with us, supporting and cheering us on through prayer and finances.
We cannot stop supporting the war's victims now!
Liberty Relief International's partners—inside the country, along the Ukrainian border and in various refugee destinations—are utilizing local churches to provide food, water and other items.

Best of all, they are offering comfort and child-friendly gospel materials in the appropriate languages!
Your generous gift today will provide physical and spiritual support for those who left everything behind. You will help deliver backpacks full of supplies, food and faith-based booklets to children in need.

Let us keep praying this war stops soon …
But let us also keep supporting the critical daily work being done for the sake of those caught in the crossfire.

God bless you—and your compassionate response!

Mat Staver




Liberty Relief International is a 501(c)(3), tax-exempt nonprofit organization. Contributions are tax deductible to the extent permitted by law.
*Representative names and photos used for security reasons.