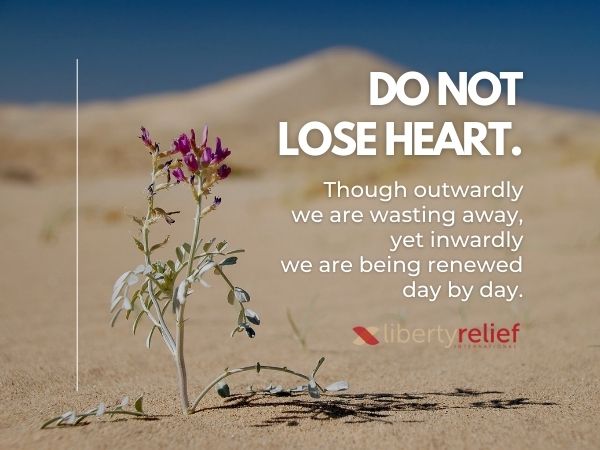 "Therefore we do not lose heart. Though outwardly we are wasting away, yet inwardly we are being renewed day by day" (2 Cor. 4:16).
Liberty Relief International connects with Christian partners in some of the most oppressive regions in the world. Not only do they put their own safety at risk, but biblical teaching materials for their ministry are also often hard to come by.
Please help spread God's Word and encourage a waiting believer by donating today. A gift of just $7 will provide a Bible and discipleship materials to a persecuted Christian.

We are grateful for your partnership in advancing God's kingdom on earth.
Faithfully,
Mat Staver


Liberty Relief International is a 501(c)(3), tax-exempt nonprofit organization. Contributions are tax deductible to the extent permitted by law.


*Representative names and photos used for security reasons.