"For our struggle is not against flesh and blood, but against the rulers, against the authorities, against the powers of this dark world and against the spiritual forces of evil in the heavenly realms." —Eph. 6:12
Take action now!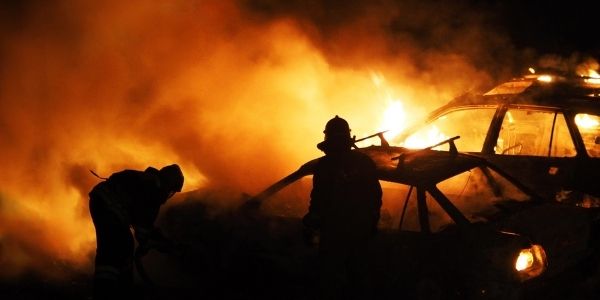 I assume by now you have heard about the trouble plaguing Kazakhstan …
According to AP (Associated Press) News, violence, protests and political unrest have run rampant in the Central Asian nation for nearly two weeks now:
The demonstrations began Jan. 2 in the western part of Kazakhstan over a sharp rise in fuel prices and spread throughout the country, apparently reflecting wider discontent with the government, which declared a state of emergency for the whole country and asked a Russia-led military alliance to send in troops to help restore order.
Almost 8,000 people have been detained, and 164 people were killed in the violence.
AP News further reports: "In Almaty, Kazakhstan's largest city, the protesters set the city hall on fire and stormed and briefly seized the airport. For several days, sporadic gunfire was reported in the city streets."
And while some of the violence seems to be lifting the last few days, I am still concerned about our Christian brothers and sisters and others there at this volatile time ...
Just look at this harrowing, firsthand account from a believer enduring the turmoil:
The protests escalated into a fierce war with gunfire, explosions, fires, murders, attacks on strategic [places]: airports, police stations, armories, TV stations, banks. We found out that Kazakhstan simultaneously in many cities had been attacked by terrorists. Official media reported that between 20,000 and 40,000 well-trained armed men attacked Almaty alone and seized the opportunity to try and upset the current leadership and make things worse despite the fuel price issues being resolved.
From the first days, the Internet was turned off in the whole country, and we lost contact with the outside world. The country plunged into complete chaos, darkness and looting. There were food interruptions; ambulance and fire departments were not working. Many people, including children, were killed by stray bullets.
It was very scary at night because shots were heard nearby. We slept in turns to be prepared if someone decided to attack our home and family.
What a dreadful situation our brothers and sisters in Kazakhstan find themselves in right now!
Conditions would be unbearable, except ...
They have you and other members of the Body of Christ.
Please stand with them with your gift to Liberty Relief International.

Reach out and minister to their physical, emotional and spiritual needs right now.
"Please pray for the future of our country and whole Central Asia," the same Kazakh Christian writes. "May our Heavenly Father protect and bless our land and His kingdom. Eph. 6:12."
You may not be able to comfort this family or pray with them in person, but LRI's trusted partners on the ground CAN, in your place.
Please put yourself in their shoes and give generously and compassionately today.
Thank you.
Mat Staver



Liberty Relief International is a 501(c)(3), tax-exempt nonprofit organization. Contributions are tax deductible to the extent permitted by law.


*Representative names and photos used for security reasons.