Stand with the Persecuted in This New Year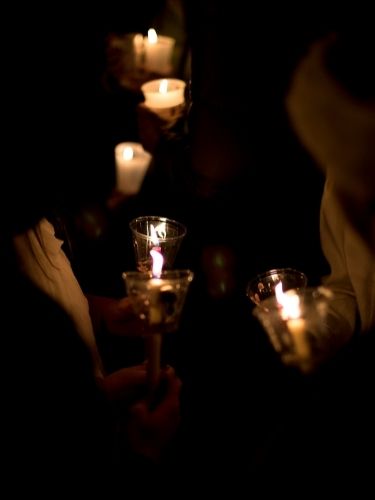 "While driving home on a motorcycle last week after a night of Christmas caroling," International Christian Concern (ICC) reports, "three Christians were ambushed by gunmen suspected to be Jihadist Fulani.
'Two were killed with bullets and a female survived dangerous bullet wounds,' said a community activist while confirming the attack. ...
'Gideon Amba (33), the driver, and Laraba Sunday (16), one of the passengers, were confirmed dead… Veronica Sule survived gunshots wounds and was hospitalized. [T]hey are all from my community.'
A Christian youth leader in the area told ICC that the government had "abandoned them to the mercy of Jihadist gunmen." He added that the Fulani militants were killing Christians daily, while Americans and the rest of the international community are keeping silent.
It's unthinkable what our brothers and sisters in Nigeria and around the world must endure at the hands of radicals and terrorists because of what they believe.
But it is for Christians like these that we are dedicated to bringing hope and humanitarian aid to the persecuted.
I urge you, in this new year, to join us—and stand with them!
Your generous gift today will help provide emergency food, water and shelter for suffering men, women and children.
With your help, our Christ-centered partners in the field can also offer:
Trauma counseling after attacks and ambushes like these.

Literacy training and job training for people starting over.

Restoration assistance to rebuild churches and homes that have been destroyed amid violence and unrest.

Bibles, Bible study materials and discipleship training for new believers.

And more!
You'll encourage them in spirit, minister to their needs and let them know they're not alone.
Millions of Christians risk everything to follow Jesus.
Please give generously on their behalf.
Thank you for your compassion—today and always!
Mat Staver


Liberty Relief International is a 501(c)(3), tax-exempt nonprofit organization. Contributions are tax deductible to the extent permitted by law.


*Representative names and photos used for security reasons.