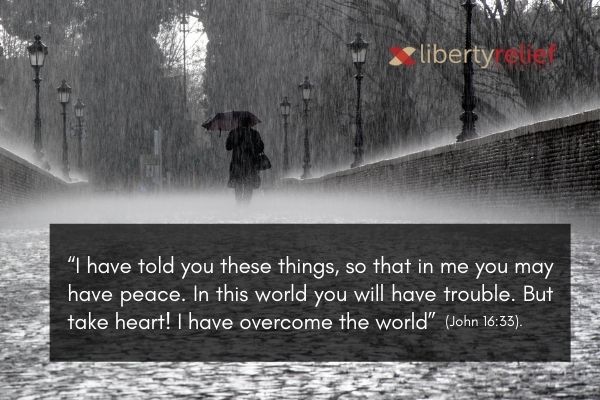 Each of us will be required to face persecution at some point in our lifetime. We must not be surprised when this happens, for Scripture says suffering for believers is not a matter of if, but when.
Shadrach, Meshach and Abednego refused to bow down to Nebuchadnezzar's idol, and they were thrown into a fiery furnace. To remain faithful to the Lord while living in a pagan culture, they needed to be willing to risk everything—up to and including their own lives.
In His mercy, God delivered them.
Christians around the world today are facing brutal execution, starvation and grief. Will you please lend them relief with a gift today?

Liberty Relief International works to meet the physical, emotional and spiritual needs of persecuted Christians. In concert with our frontline partners, we extend God's compassion, providing emergency food, water, clothes, medical supplies, trauma counseling, safe shelter, Bibles and hope to the suffering and the persecuted.
Show these suffering Christians you care with a donation today.
Thank you so much for your generosity.
God bless you,
Mat Staver


Liberty Relief International is a 501(c)(3), tax-exempt nonprofit organization. Contributions are tax deductible to the extent permitted by law.