Share Christ's Love and Compassion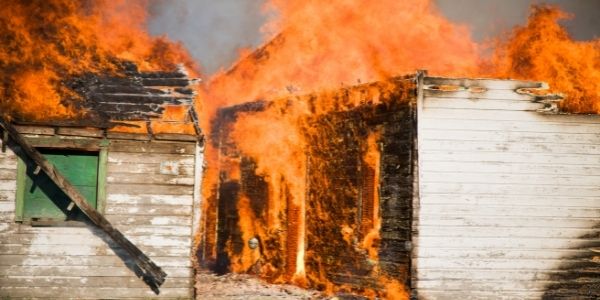 Two churches, one Presbyterian and the other Pentecostal, were destroyed in Myanmar's Christian-majority Chin state in "another escalation in the ongoing struggle between Myanmar's military-installed government and forces opposed to it," Christianity Today just reported. "More than 160 buildings in [one] town … have been destroyed by fires caused by shelling by government troops," causing thousands to flee … "The Chin state is a heavily Christian area in the otherwise majority-Buddhist country. Over 90 percent of the ethnic Chin people identify as Christian." Thankfully, no casualties have been reported in the wake of these fires, but this latest tragedy is yet another heartbreaking example of what's happening in this war-torn nation. Christians and others are paying the price for the military's aggressive clampdowns … some with their homes and properties, some with their lives.Please consider a gift today to help Liberty Relief International and our Christ-centered partners minister to victims of violence—in Myanmar and beyond.

You will provide assistance like emergency water, food and shelter to our brothers and sisters; minister to their emotional and spiritual needs; help with reconstruction of churches or homes that have been destroyed and much more.
Please find it in your heart to give generously … and to pray for these believers who face persecution from government forces. Thank you for responding to the hurting with Christ's love and compassion!
Mat Staver


Liberty Relief International is a 501(c)(3), tax-exempt nonprofit organization. Contributions are tax deductible to the extent permitted by law.


*Representative names and photos used for security reasons.