See them, hear them, care for them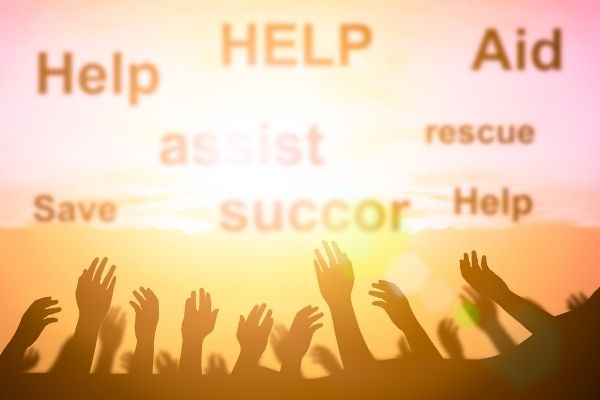 "Hundreds of Christians gathered for a special event in Washington, D.C., to 'rise up as one voice for the persecuted Church,'" reports ChristianHeadlines.com.
The second annual March for the Martyrs brought nearly a thousand Christians from around the nation to the National Mall on Saturday, Sept. 25—with a prayer march ending at the White House.
In an interview with Catholic News Agency, Gia Chacon, president of For the Martyrs—the group that organized the march—said the focus of the day was to raise awareness about "the global crisis of Christian persecution" ...
"It's up to the body of Christ here in the United States to be [the persecuted Christians'] voice; otherwise our brothers and sisters are just suffering in silence," she said.
With what's happening in Afghanistan today.
And given the utter violence against believers in Pakistan—Iran—Myanmar—Nigeria—China—North Korea—Sudan—Eritrea ...
Please pray for Christians overseas who are paying a high price for following Jesus … and please give generously today to keep Liberty Relief International ministering hope, strength and encouragement to those who desperately need it.
You may not have marched two weeks ago in our nation's capital, but your support of LRI ensures believers are NOT merely "suffering in silence."
As you stand with us today to meet the burgeoning needs of people around the world—places where it's dangerous, even deadly, to be a Christian—you'll send physical and spiritual assistance in His name by way of our local, Christ-centered partners.
Your giving translates into:
Rebuilding homes and churches.

Offering humanitarian aid like food, water, medical care and shelter.

Trauma counseling and recovery.

Encouraging those who feel alone.

Distributing Bibles and discipleship materials.

And more!
It would mean so much to believers in hostile countries if you'd open your heart and your hand to them today ... our brothers and sisters all over the globe are crying out in the darkness.
Thank you for seeing them—hearing them—and caring for them.
Liberty Relief International is a 501(c)(3), tax-exempt nonprofit organization. Contributions are tax deductible to the extent permitted by law.

*Representative names and photos used for security reasons.