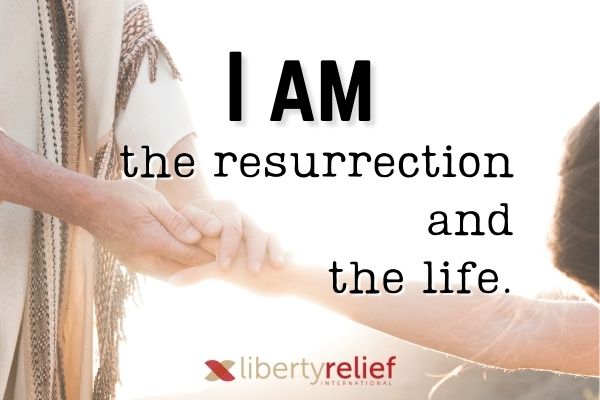 When Mary and Martha were mourning Lazarus' death, Martha told Jesus, "Lord, if you had been here, my brother would not have died. But even now I know that whatever you ask from God, God will give you."
A few lines later, Jesus delivered one of the greatest "I am" statements He ever gave: "I am the resurrection and the life."
If we believe that Christ has been raised from the dead, repent of our sins and trust Him as our Lord and Savior, we have tremendous joy knowing that one day we will be in heaven with Him! We can face every day knowing that there, He will wipe away every tear from our eyes and that sorrow will be no more.
Will you now empower us to share this Good News by providing suffering Christians with Bibles?
A gift of just $7 provides a Bible and discipleship materials for a Christian in his or her native language. Even in the midst of fierce trials and deadly violence, Jesus is piercing the darkness of unbelief—drawing men, women and children to salvation. Can you spare $7 to help these new believers grow closer to Jesus today?

Liberty Relief International is a 501(c)(3), tax-exempt nonprofit organization. Contributions are tax deductible to the extent permitted by law.


*Representative names used for security reasons.