Give Hope in Jesus' Name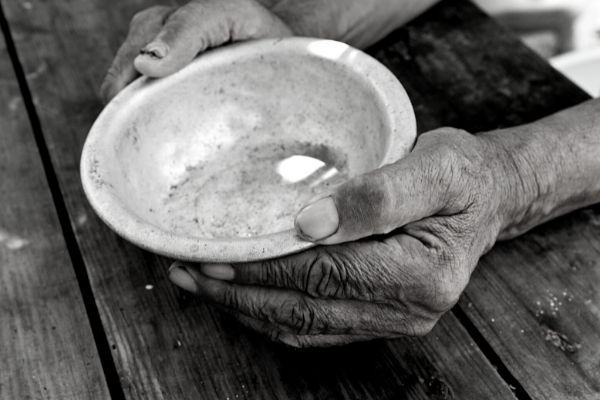 You and I know the Taliban takeover of Afghanistan's government has led to widespread suffering ...
But do you realize in how many ways?
Right now, "Afghanistan's health system is on the brink of collapse," warns the World Health Organization.
The United Nations reports that healthcare providers are scrambling to help people amid hospital closures, funding cuts and medicine shortages.
Additionally:
Rising job losses, lack of cash and soaring prices are creating a new class of hungry in Afghanistan, the United Nations World Food Programme (WFP) warned on Wednesday, with urban residents suffering from food insecurity at similar rates to rural communities, for the first time.
Only five percent of households in Afghanistan have enough to eat every day, according to recent surveys conducted by WFP, while half reported they had run out of food altogether at least once, in the past two weeks.
According to the WFP Country Director and Representative, Mary-Ellen McGroarty, "The economic freefall in Afghanistan has been abrupt and unrelenting, adding to an already difficult situation, as the country grapples with a second severe drought in three years."
Crisis compounding crisis — this is the upsetting, weeks-long situation of a nation in need of your compassion and prayers and God's intervention.
As you give today, Liberty Relief International will help believers experiencing oppression, violence and lack in Afghanistan and around the world.
Your gift of 50, 100, 500 dollars or more will meet the needs of persecuted brothers and sisters in desperate and dark situations.

Our trusted, Christ-centered partners on the ground provide humanitarian supplies to the suffering. You'll empower them to offer emergency food and water, safe houses, trauma counseling, emotional and spiritual support, Bibles, faith-based materials and much more.
Please give however the Lord leads you today.
You'll be Christ's hands, extended in love to the needy.
God bless you — always.
Mat Staver



Liberty Relief International is a 501(c)(3), tax-exempt nonprofit organization. Contributions are tax deductible to the extent permitted by law.
*Representative names and photos used for security reasons.