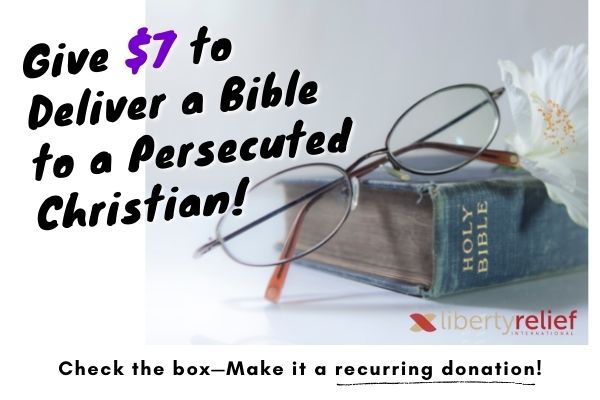 Bring the Word of God to Their Hands Now!

"Do nothing from selfish ambition or conceit, but in humility count others more significant than yourselves. Let each of you look not to his own interests, but also to the interests of others" (Phil. 2:3-4).

Consider This ...


The world teaches us to be "me focused," to look out for our own interests above all else, and weigh what someone can do for us when considering what we will do for them. But the Bible says we are called to serve and to "count others more significant" than ourselves. Christ is our ultimate example. Christ emptied himself, taking the form of a servant, and "humbled himself by becoming obedient to the point of death, even death on a cross" (Phil. 2:8b).
Let each of us consider what this means for us today.

Prayer


Lord, thank you for your love and sacrifice. Instead of being "me focused," I want to be focused on You. I want more of You and less of me. I know I don't have to be worried about my own interests because You are holding me. Help me to surrender to Your will, to be obedient and to love and serve others like you have called me to do.
In Jesus' mighty name, Amen.

Liberty Relief International is a 501(c)(3), tax-exempt nonprofit organization. Contributions are tax deductible to the extent permitted by law.
*Representative names and photos used for security reasons.