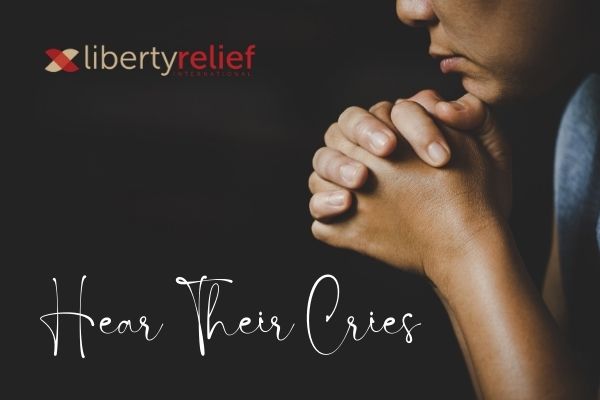 "Learn to do good; seek justice, correct oppression; bring justice to the fatherless, plead the widow's cause" (Isa. 1:17).

According to a National Review article:
Over the past century, Christians, once a respectable force in the region, have drastically decreased in proportion to Muslims in the face of great social and physical pressure, dropping from 25 percent to 5 percent of the population ...

In all, many Muslim-majority nations have permitted—indeed, encouraged—substantial religious persecution to develop within their borders, leading to a lack of free worship, geopolitical unrest, and, in many cases, an outright tyranny of the majority.

Clearly the religious persecution of Jews and Christians in Muslim-majority nations is a persistent evil that must be addressed. The United States Commission on Religious Freedom finds that 18 of the top 28 religiously oppressive countries are Muslim-majority.
Liberty Relief International's mission is to help minister to the physical, emotional and spiritual needs of those suffering persecution for their faith.
Your partnership with LRI helps provide for immediate humanitarian needs like emergency food, water, shelter and safety; trauma counseling; literacy and job training; restoration assistance to rebuild churches and homes; Bibles, Christian resources and discipleship training for new believers—and much more.

Liberty Relief International is a 501(c)(3), tax-exempt nonprofit organization. Contributions are tax deductible to the extent permitted by law.
*Representative names used for security reasons.