Reach Out in Christ's Name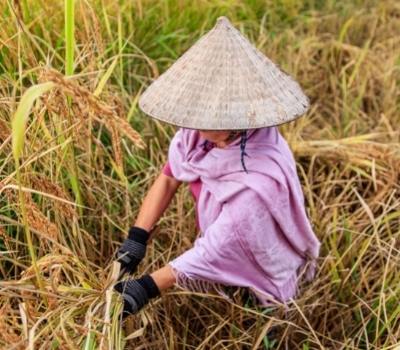 Every day the pressure mounts for a Christian couple living in Laos.
Once word got out in their village that they'd left their animistic and Buddhist beliefs to follow Christ in 2018, the threats, harassment and mistreatment began.
And it hasn't stopped since.
When water systems were being installed in every house in their community, the Christian family's home was "overlooked."

When paddy fields dried and crops died after a recent drought, neighbors blamed the Christians for the problem—that their conversion had "enraged the spirits and ghosts."

Fear now plagues this couple and their six children.
—Will they be kicked out of their community and be left homeless?
—What sort of discrimination or difficulty will tomorrow bring?
—With the latest harvest so small, will they survive the year? Or will hunger overtake them?
Thankfully, this precious family has a friend like you.
As you say a prayer today for them, for Laotians and for other Christians around the world experiencing persecution ...
I urge you to give generously today to provide urgently needed humanitarian aid and spiritual support.
Your online donation to Liberty Relief International will send emergency food and water to those struggling to make ends meet ... and you'll help local partners minister to meet needs with trauma counseling, Bibles, discipleship materials and more.

Please reach out in Christ's name today.
Laos is listed at #22 on the 2021 World Watch List—the Open Doors' ranking of the top 50 countries in the world where it's most dangerous to be a Christian. The nation's strict communist regime controls every aspect of religious life there and heavily monitors any signs of Christian activity.
Our brothers and sisters in Laos—and elsewhere—live under constant threat and oppression because of their faith, and often from their own families and communities.

Thank you for turning your compassion into action today to strengthen them during these trials.
God bless you,
Mat Staver



Liberty Relief International is a 501(c)(3), tax-exempt nonprofit organization. Contributions are tax deductible to the extent permitted by law.


*Representative names and photos used for security reasons.