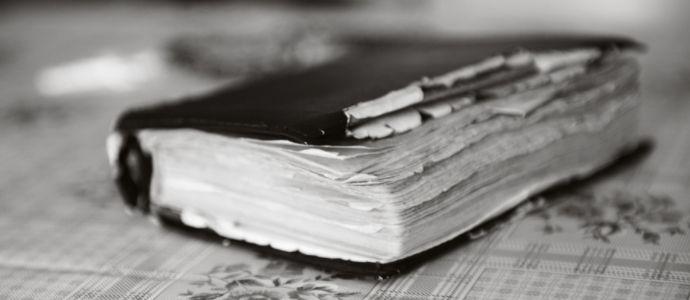 Persecuted Christians endure great difficulty, physical and emotional harm, death threats and more.
For millions of persecuted believers around the globe, "suffering" is a way of life.
Thousands every year pay with their lives.
"Some faced jeers and flogging, and even chains and imprisonment. They were put to death by stoning; they were sawed in two; they were killed by the sword. They went about ... destitute, persecuted and mistreated" (Heb. 11:36-37).
So what brings them comfort?
What gives them hope for tomorrow?
1. God's Word ...
"Everyone who wants to live a godly life in Christ Jesus will be persecuted" (2 Tim. 3:12)
"If they persecuted me, they will persecute you also," Jesus says in John 15:20.
"Blessed are those who are persecuted because of righteousness, for theirs in the kingdom of heaven" (Matt. 5:10).
"That is why, for Christ's sake, I delight in weaknesses, in insults, in hardships, in persecutions, in difficulties. For when I am weak, then I am strong" (2 Cor. 12:10).
2. Faithful friends like you.

You shine light in the darknessfor brothers and sisters in nations where keeping their faith a secret is often a necessity.
You give comfort and encouragement to those who are being harassed and driven from their homes and towns after converting to Christianity. Many end up homeless, jobless and penniless.
Please reach out to them again today.
Your online donation to Liberty Relief International right now will enable our partners on the ground to respond with humanitarian aid and spiritual support.
You will provide emergency food, water, shelter and safety to believers in need of immediate assistance in the midst of unrest and violence.




Through your generosity, our Christ-centered partners on the front lines will also be able to offer trauma counseling, literacy and job training, assistance in rebuilding churches and homes that have been attacked or destroyed.


And you'll provide Bibles, discipleship training and materials and more for new Christ-followers.
You and I have a God-given opportunity to make an eternal impact today. I do hope you'll take advantage of it.
Thank you!
Mat Staver

Liberty Relief International is a 501(c)(3), tax-exempt nonprofit organization. Contributions are tax deductible to the extent permitted by law.


*Representative names and photos used for security reasons.