Be a Christian's Lifeline Today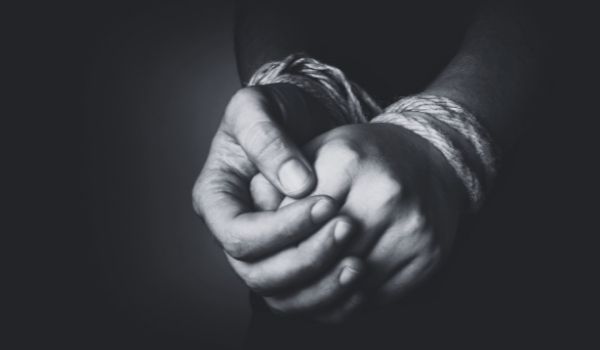 A 62-year-old Christian grandfather kidnapped, held in captivity, then shot dead last month ...
The execution captured on video by proud radical Islamic terrorists.
I told you some weeks ago about this heinous murder, but new details have come to light.
The Gatestone Institute reports:
In a video released on April 17, Muslims connected to the Islamic State in Sinai executed 62-year-old Nabil Habashi Salama, a Christian. Salama appears on his knees in the video, with three men holding rifles standing behind him. The one in the middle launches into a typical jihadi diatribe: "All praise to Allah, who ordered his slaves [Muslims] to fight and who assigned humiliation onto the infidels"—pointing contemptuously at the kneeling Christian before him—"until they pay the jizya while feeling utterly subdued." The words are a paraphrasing of Koran 9:29, which commands Muslims to "fight the people of the book," understood as meaning Christians and Jews, "until they pay the jizya (monetary tribute) with willing submissiveness and feel themselves utterly subdued."

The middle speaker continued by threatening "all the crusaders of the world"—a reference to Christians in the West—while singling out the countrymen of the one about to be slain: "as for you Christians of Egypt, this is the price of your support for the Egyptian army." The speaker then points his rifle at the back of the Christian's head—as chants of "jihad! jihad! jihad!" blare out—and fires at point-blank range, killing him.
Christians in Egypt suffer persecution of all kinds. The country sits at the No. 16 spot on the Open Doors World Watch List this year.
But you provide hope to the suffering through your partnership with LRI. When you stand with us, you also stand with them, their families and their faith communities.
Your gift to Liberty Relief International today will provide things like:
Trauma counseling, spiritual and emotional support and safe shelter.

Food, water and emergency aid to those who need it most.

Bibles and discipleship resources to strengthen believers in their faith.

Literacy training, education and medical attention.
Your generosity also helps with reconstruction costs in communities where homes or churches—or both—have been destroyed.

As you continue to pray for this family, please remember to lift up others in different nations as well where being a Christian comes at a high cost.
According to Morning Star News, Salama's son reportedly told a bishop who knew Nabil: "He poured his heart and soul into this church and always said, 'Do not think that I am building this church for here; I am building for myself a home in heaven.'"
Thank you for being a lifeline to Christians who know the cost of following Jesus—live daily in danger—and do it anyway.
Your generosity and prayers are essential.
Mat Staver

Liberty Relief International
is a a 501(c)(3), tax-exempt nonprofit organization. Contributions are tax-deductible to the extent permitted by law.
*Representative names and photos used for security reasons.