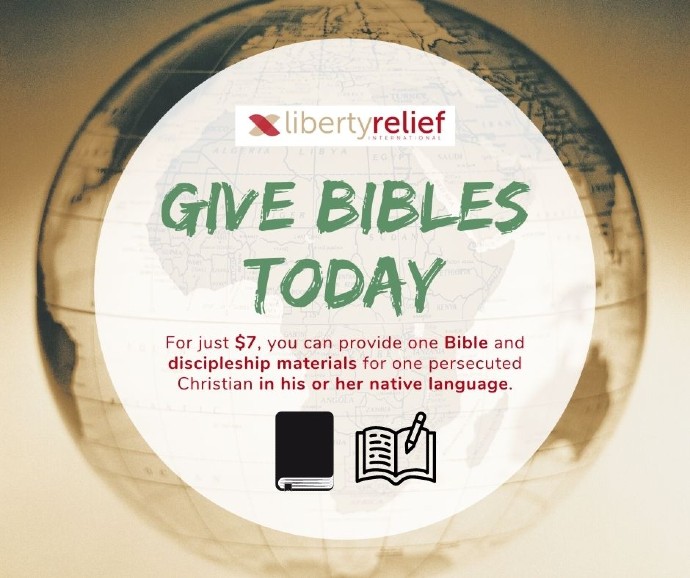 And this gospel of the kingdom shall be preached in all the world for a witness unto all nations; and then shall the end come.
-Matthew 24:14
As disciples of Jesus Christ, we carry the mission to preach the Gospel to all nations. Yet, it might not be possible for all of us to visit every corner of the world.
Fortunately, your impact isn't limited to your physical location. Through supporting our partners on the ground, you can take part in spreading the Gospel around the world and providing vital resources to persecuted brothers and sisters in Christ.
A gift of just $7 provides a Bible and discipleship materials for a persecuted Christian in his or her native language. Will you help provide these resources today?