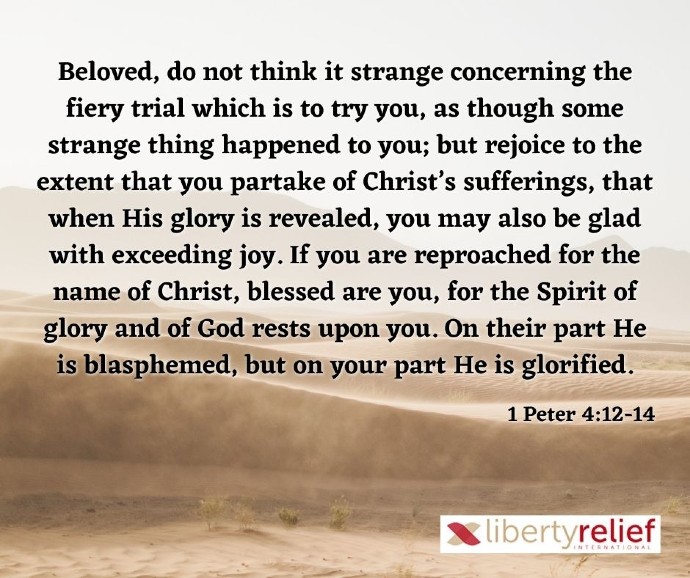 Many Christians around the world suffer persecution beyond our imagination. Just like how Paul described his suffering in 2 Corinthians 1:8, believers in some oppressive countries are bearing such burdens "beyond measure, above strength" that they've "despaired even of life."


Yet, they have not given up seeking the Lord.


Jesus is our only hope. We need to spread this hope to as many people as we can.




Liberty Relief International is a 501(c)(3), tax-exempt nonprofit organization. Contributions are tax-deductible to the extent permitted by law.
*Representative names and photos used for security reasons.