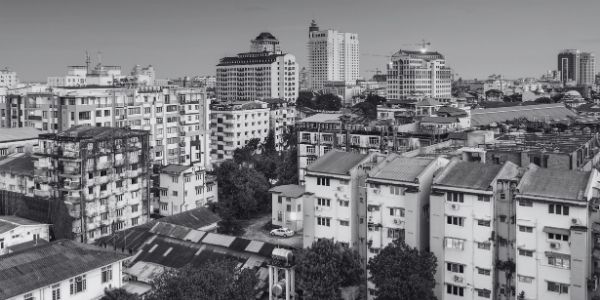 I imagine by now you have heard about or seen what has been taking place in the Southeast Asian nation of Myanmar, formerly known as Burma.


The country's military recently seized control of the government and declared a yearlong state of emergency, in essence reverting this once-democratic nation back into a dictatorship.


Ever since this coup d'état in February, Christians in Myanmar have been living in fear, says the news website Evangelical Focus (Europe).


"Communications from the country have been scarce because internet connectivity has been disrupted. ... Due to the current unrest, many businesses have closed. Families lack food and other basic necessities. Some pastors in the centre of the country are distributing food parcels to Christians and non-Christians who are suffering from hunger and hardship."


Open Doors reports that more than 700 have been killed and some 3,200 arrested in the last three months of the intensifying military crackdown.


Evangelical Focus also reports that:
Churches are being raided and forced to close.

Pastors are being detained.

Some believers are being forced to enlist in the army.

And people are fleeing to the jungle for safety, scavenging in the wild for whatever they can find to eat.
Today, please give generously for Christians and others who are living in unsafe conditions across Myanmar—and in other countries also experiencing unrest and bloodshed.

Liberty Relief International is committed to standing with fellow believers

wherever

there is persecution and violence ...

wherever

practical ministry is needed most.


Min Naing*, a Christian from Myanmar, could use your compassion today. He told Open Doors that "at night, most homes do not turn on lights after 8pm and nobody makes any noise. Sometimes I hear gunshots in the evening and around midnight. We also stay indoors during the day."


Please reach out with compassion today.


Please stretch your sympathy for our brothers and sisters into praying and giving on their behalf.

I believe the Lord will bless you for it.

Thank you.

Mat Staver

Liberty Relief International is a 501(c)(3), tax-exempt nonprofit organization. Contributions are tax deductible to the extent permitted by law.


*Representative names and photos used for security reasons.