Let Them Know You Care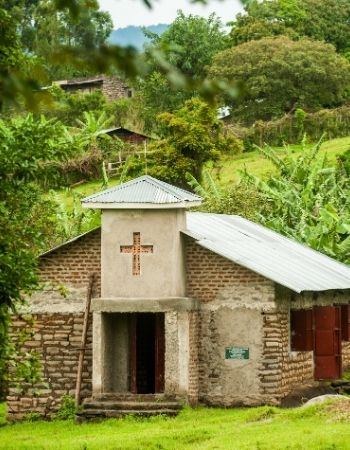 I told you earlier this week about a Ugandan Islamic imam's retaliation when he discovered his wife's conversion to Christianity. The mosque leader ordered rapists to attack a pastor's female relatives.
The imam became so enraged that his wife quickly fled for her life—escaping with her five children.
The Gatestone Institute details what happened next:
The rapes of the Christian girls—aged 16, 17, and 19—came two days after the imam learned of his wife's conversion. Before the orgiastic punishment, one of the girls heard one of the Muslims tell his fellow rapists not to harm them, since "we were sent only to bring embarrassment and a warning signal to the church." The imam also sent a Muslim to the pastor's Sunday church services to gather logistical information for a future attack. However, when his behavior raised suspicions, and the congregation surrounded and interrogated him," He pleaded for mercy and revealed that he had been sent on a mission by an imam of Kasese masjid [mosque] to inflict suffering on the Christians for the conversion of his wife to Christianity together with his five children," a church member said. He also confessed that "Imam Hussein paid a total of 3 million Ugandan shillings (US$815) to 13 teenaged Muslims to attack the church."
Revenge attacks from anti-Christian groups often come in waves.
Sadly, one attack on known believers is usually not the last.
Will you help LRI send urgently needed aid to communities and families enduring violent persecution?

You will help provide food and water, safe shelter, trauma counseling, spiritual encouragement and much more.
Your tax-deductible gift of 50, 100, 500 dollars or more today will minister to the needs of our brothers and sisters in unbelievably desperate situations.
Working with Christ-centered partners on the ground in the Middle East and beyond, your support provides for the physical, emotional and spiritual needs of people targeted for their faith.
Thank you for standing with us to pray for and care for hurting members of Christ's body overseas!
You are a blessing to me and to many.
In Christ,
Mat Staver



Liberty Relief International is a 501(c)(3), tax-exempt nonprofit organization. Contributions are tax deductible to the extent allowed by law.


*Representative names and photos are used for security reasons.