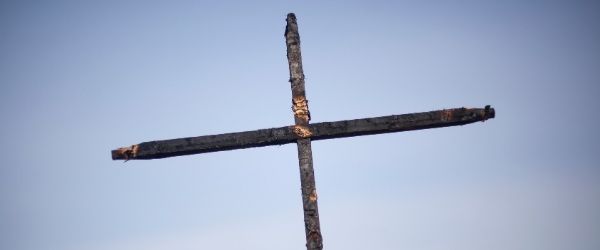 The recent bombing of a Catholic church in Makassar, Indonesia, killed the radical jihadist newlywed couple carrying it out (and their unborn child).
But miraculously, no one else was killed in the blast. The explosion shattered the windows of cars and a hotel nearby, says International Christian Concern. About 20 victims were wounded and hospitalized.

"The two suspects in their early 20s, both killed on the spot, were members of the notorious IS-linked terrorist group Jamaah Ansharut Daulah (JAD). The couple, married six months ago, received online training on bomb making."
The local church pastor was grateful for divine intervention around the time of the attack. He told ICC the second scheduled Mass that day ended earlier than normal—which ended up saving lives.
As you know, Christian churches around the world are prime targets for terrorists who hate the Gospel.
Violence, bombings, arson and more are commonplace tragedies experienced by our brothers and sisters in hostile countries, and we certainly do not rejoice in the deaths of the attackers.
But your compassion speaks volumes to people of faith experiencing such violent persecution.
With your generous gift of 50, 100, 200, 500 dollars or more today, you will shine light and love into places like Indonesia, the Middle East, Africa and beyond.
Liberty Relief International helps equip frontline ministry partners in these regions with water, food and shelter for individuals and families who need emergency relief. You'll even provide much-needed trauma counseling, emotional and spiritual support, literacy training, job training and more.

Our Christ-centered partners also distribute Bibles and discipleship materials to new believers in hard-to-reach places.
Your contribution right now will give Christians the hope and help they're praying for!
Christianity in Indonesia is becoming more threatened as Islam's domineering control tightens in that nation. Please keep our brothers and sisters there in your prayers.
Thank you ... and happy Easter to you and yours!

Mat Staver


Liberty Relief International is a 501(c)(3), tax-exempt nonprofit organization. Contributions are taxdeductible to the extent permitted by law.


*Representative names and photos used for security reasons.