Advocate for Oppressed Christians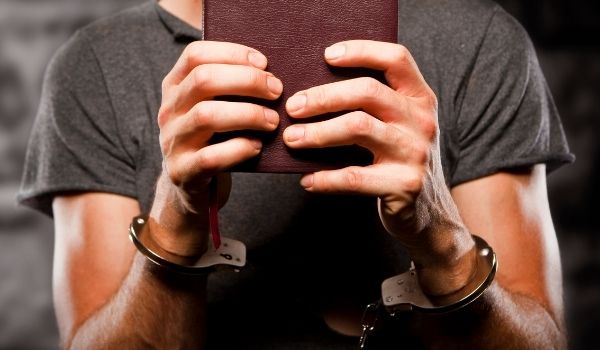 An aging couple arrested when they least expected it.
The Iranian couple's "crime"?
Belonging to a Christian house church.
This is just one example of the lengths to which Iran's government will go to try to shut down the Gospel and silence a religious minority.
But what's worse is what followed their arrest:
Homayoun and Sara, both converts from Islam to Christianity, were detained and soon found themselves in Tehran's Evin prison—a dark and dangerous place, one of the world's most brutal prisons.
Homayoun, who suffers from advanced Parkinson's disease, was released a month later, but his wife was kept far longer. She "spent more than a month ... in solitary confinement" and "experienced severe psychological torture," Open Doors said.
Sara was sentenced to 11 years in prison (since reduced to eight), Hamyoun to two, and legal appeals on their behalf have proven futile.
Open Doors reports:
"When Christians are arrested for belonging to or leading house churches, their official charge is 'crimes against national security.' But, as the couple's lawyer told the court during the appeal hearing, 'My clients have always insisted that they haven't engaged in any actions against national security, nor do they harbour any animosity or hostility towards the government.'

"He added that Homayoun's severe illness would make it impossible to be a threat to national security, even if that were his intention."
It's been a heartbreaking series of events for this aging couple, but also, very sadly, all too common in countries throughout the Islamic Middle East.
And yet with your compassionate gift to Liberty Relief International today, you'll reach out with the love of Christ to the persecuted and oppressed—in Iran and beyond.
Through our caring frontline partners, you will:
Advocate on their behalf—raising a voice against the terror they face and the wrongful allegations made against them.

Offer spiritual and emotional encouragement.

Minister to their physical needs when possible—feeding them, clothing them, giving them water and providing shelter and safety.
Provide Bibles and Gospel-based discipleship materials to strengthen our brothers and sisters in their faith and root God's Word in their hearts.
Help rebuild churches and homes that were destroyed in attacks and raids by groups that hate the name of Jesus.

And more.

I trust today that the Lord blesses you for being His hands and feet in hostile nations. It is challenging work, but a blessing for the Body of Christ.
Thank you for being someone our persecuted family members can count on in their time of need.
Mat Staver

Liberty Relief International is a 501(c)(3), tax-exempt nonprofit organization. Contributions are tax-deductible to the extent permitted by law.
*Representative names and photos used for security reasons.