Show Them You Care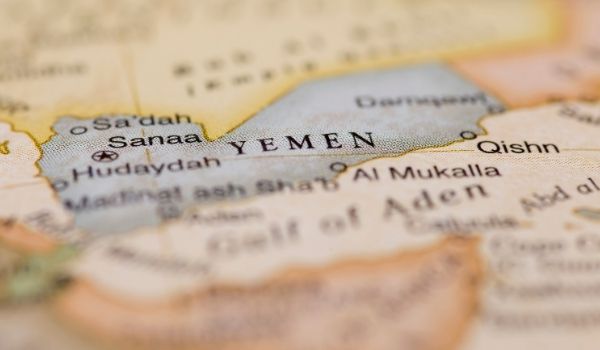 Recent news out of Yemen has me concerned.
Arab News reports:
"Yemeni Christians, alongside the country's Baha'i adherents and what is left of its Jewish community, face great oppression at the hands of the Houthi militia, with no better example than the fate of Mushir Khalidi.

"The 50-year-old priest has been imprisoned by the group's intelligence services for four years as part of a campaign of arrests launched by the group agains[t] the estimated 2,000 Christians in territory it controls."
A recent Christianity Daily headline reads: "Yemeni Christians Facing Increasing Persecution From Houthi Militia Following Biden's Removal of Terrorist Designation."
And as persecution ramps up, so does the country's ongoing humanitarian crisis.
The U.N. World Food Programme (WFP) says, "Over half the Yemen population is facing acute food shortages 'with millions knocking on the door of famine.'"
The picture there is bleak:
A U.N. report says, "More needs to be done for millions who are at risk of slipping further into hunger as conflict and displacement, crippling fuel shortages and rising food prices [make] life harder each day."
"'This is hell. Absolutely horrendous. Yemen is becoming the worst place on earth and it is totally man made,' said Mr. Beasley."
Tragedy on top of tragedy within the borders of one country.
It can feel hopeless—with suffering that is hard to imagine.
But God loves the people of Yemen, and I know you do, too!
I urge you to take a critical step forward on behalf of our brothers and sisters there and give a generous online gift to Liberty Relief International.
Your financial contribution today will strengthen them physically and emotionally, helping relieve their distress.
When you stand with LRI, our Christ-centered partners on the ground will provide emergency aid like food, water and shelter for men, women and children in desperate need.
You'll also provide support like trauma counseling, literacy training and job training for people starting over...
Restoration assistance to rebuild churches and homes destroyed by violence and unrest...
And Bibles, Bible study materials and discipleship training for new believers!

Please give hope today to those carrying the weight—the burden—of persecution, hunger and despair.
Thank you, in advance, for easing the load our brothers and sisters bear, in Yemen and beyond.
Mat Staver



Liberty Relief International is a 501(c)(3), tax-exempt nonprofit organization. Contributions are tax-deductible to the extent permitted by law.

*Representative names and photos used for security reasons.