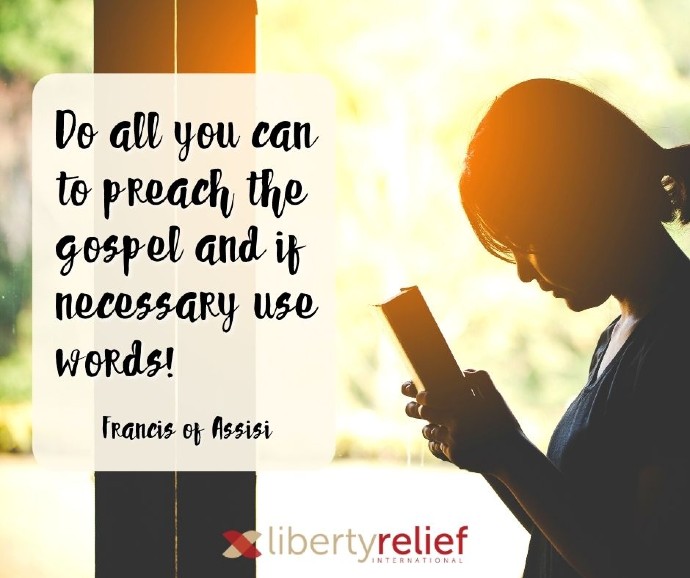 Although it is difficult to visit people in some of the most oppressive regions in the world, we are still able to spread the Word of God through donating Bibles.


Liberty Relief International works with partners around the world who serve believers in desperate need. You can get involved by answering the call today!

For only $7, you can help us provide a Bible and discipleship materials to a new believer.



We are grateful for your generous heart to help the least.