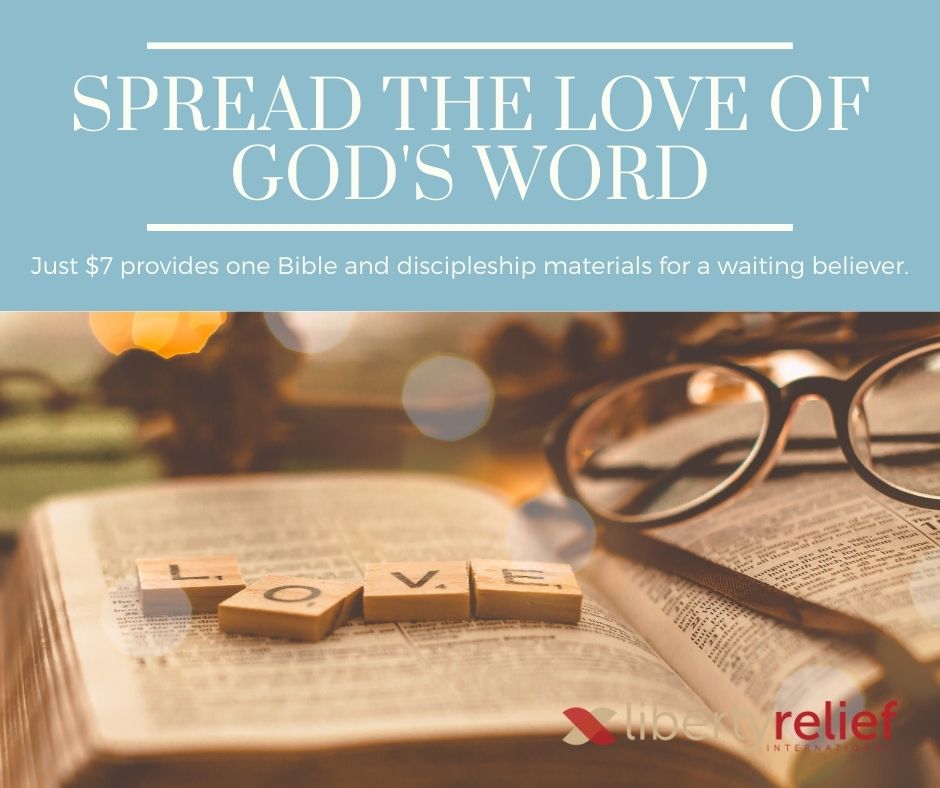 This is how God showed his love among us: He sent his one and only Son into the world that we might live through him. -1 John 4:9
God has given us the best gift we could ever receive—His Word. The Bible is our guide for life. If your Bible is dear to you, imagine what it means to a believer living under the constant threat of extreme physical, emotional, and financial persecution in countries where Christianity is illegal.
As we celebrate the birth of Jesus during this season, please help spread His Word as a gift to new believers suffering persecution.

Liberty Relief International is a 501(c)(3), tax-exempt nonprofit organization. Contributions are tax-deductible to the extent permitted by law.
*Representative names and photos used for security reasons.