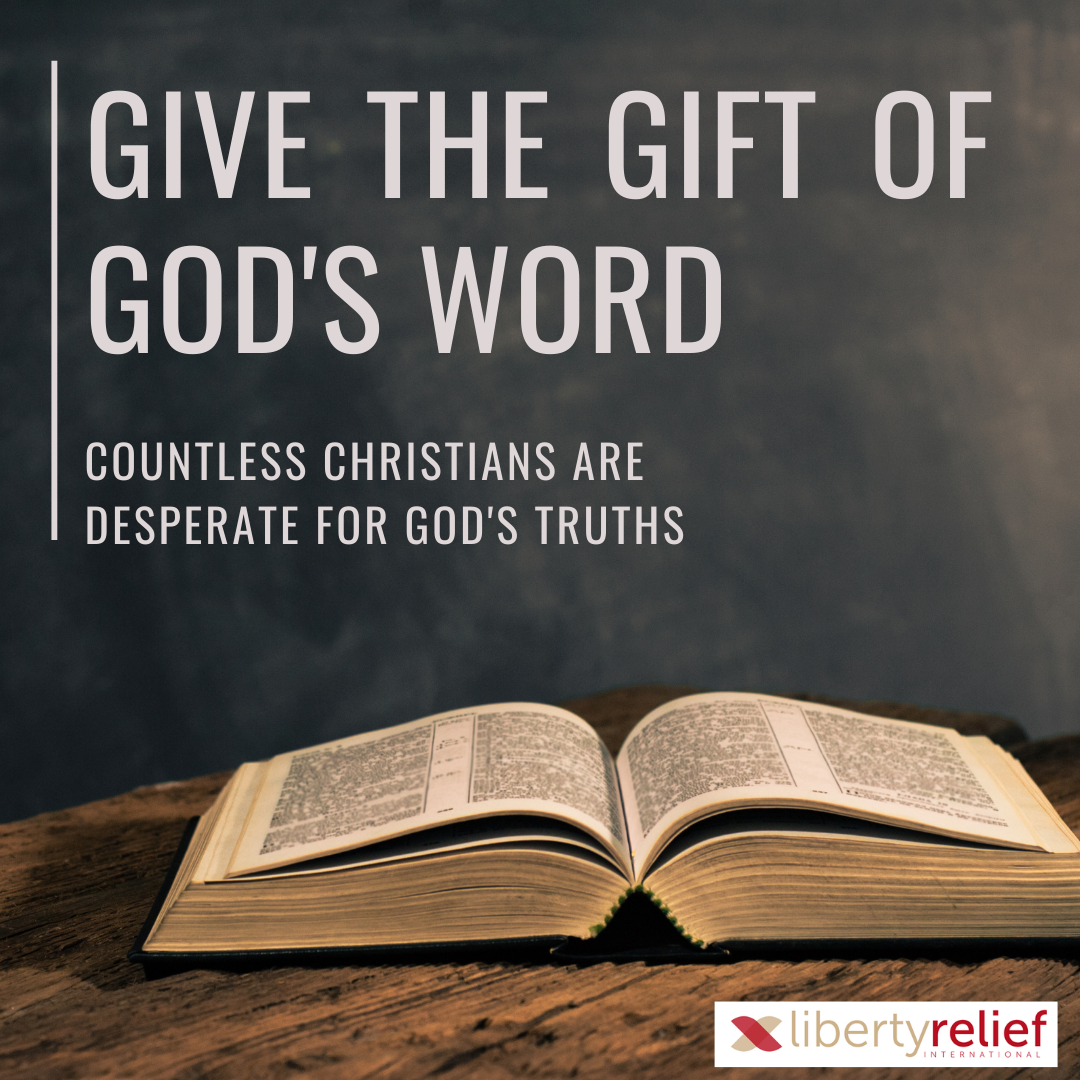 In countries where Christmas is outlawed, secret Christians have no way to obtain a Bible unless one is smuggled to them.

Every $7 provides a Bible and study materials to help them grow in faith and teach others.
Thanks be to God for his indescribable gift!
-2 Corinthians 9:15

Liberty Relief International is a 501(c)(3), tax-exempt nonprofit organization. Contributions are tax-deductible to the extent permitted by law.
*Representative names and photos used for security reasons.