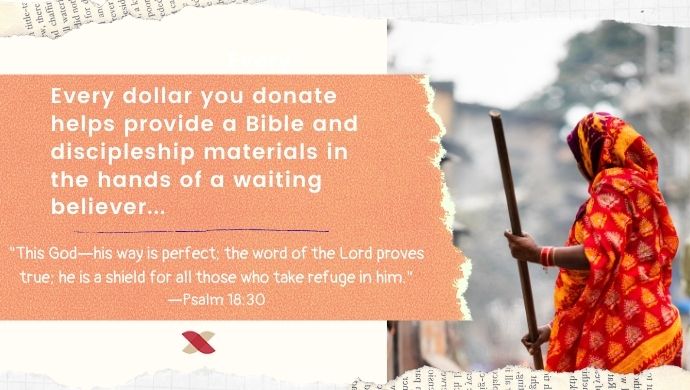 One of the ways hostile countries try to suppress Christianity is by eliminating access to God's Word. In these countries,

your gift of a Bible and discipleship resources means the world

to our brothers and sisters in Christ needing spiritual strength and encouragement.
Please be generous on their behalf. They are desperate for God's Word.


Liberty Relief International is a 501(c)(3), tax-exempt nonprofit organization. Contributions are tax-deductible to the extent permitted by law.
*Representative names and photos used for security reasons.