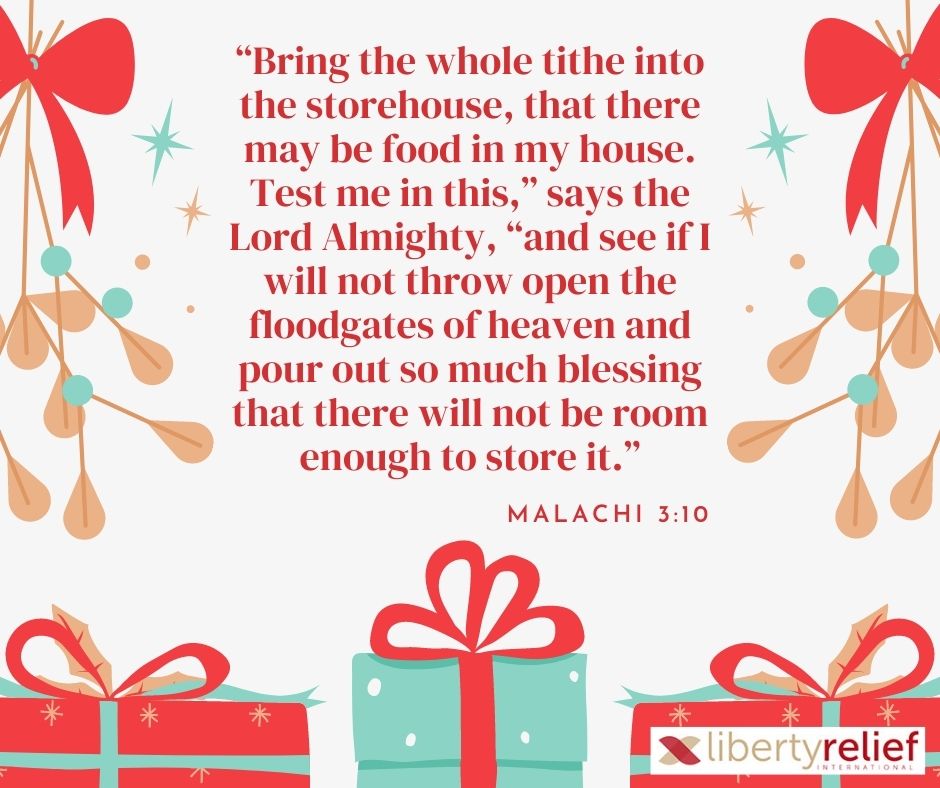 "Test me in this." What a staggering statement that God made. He not only promises to pour out abundant blessing, He also invited us to test Him!

Liberty Relief International
is a 501(c)(3), tax-exempt nonprofit organization. Contributions are tax-deductible to the extent permitted by law.

*Representative names used for security reasons.