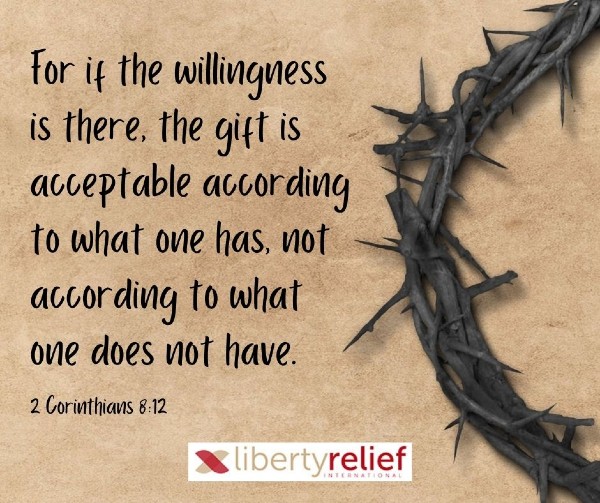 Your generous gifts to Liberty Relief International have helped numerous brothers and sisters in Christ around the world.


As this pandemic continues, persecution around the world continues as well. Believers need your help more than ever.


Thank you for your generosity! We pray that you will prosper as written in Proverbs 11:25. May you be refreshed as you refresh others.

Liberty Relief International is a 501(c)(3), tax-exempt nonprofit organization. Contributions are tax-deductible to the extent permitted by law.

*Representative names and photos used for security reasons.