Emergency Aid for the Suffering

The Christ-centered, compassionate partners you equip to help persecuted Christians around the world see firsthand the effects of terror and trauma that our suffering brothers and sisters experience every day.
They hear the horrific stories firsthand, see the devastation with their own eyes...
And they serve as the on-the-ground ministers of your generosity when persecuted Christians need it the most.
Thank you for giving so our partners can provide relief and comfort in the name of Jesus.
Thank you for providing support to our brothers and sisters in volatile nations like Cameroon...
Nine-year-old Gwoda, who lives in the village of Kassa in northern Cameroon, felt the horror and saw the destruction that Boko Haram repeatedly leaves in its path. (The notorious jihadist organization is based in Nigeria's north but is also very active in the countries of Chad, Cameroon and Niger.)
Gwoda's father was killed by Boko Haram. Our local partner visited the area shortly after the attack and found Gwoda alone at home, packing and preparing to head into the hills — where many villagers hoped they would be safer.
Marie, a deaconess at her church, also lives in Kassa and said, "They carried away the six big rams I was rearing. They broke down my doors and looted clothes, foodstuff and other things. May God strengthen us."
Children, women and the elderly are the ones left most vulnerable by the violence and destruction in communities like Kassa, but pastors are also at risk. One local pastor asked for prayer on his behalf, stating: "I have been named amongst those whom Boko Haram have resolved to attack next time. Pray for me, that the Lord will give me the strength to remain calm and strong."
It's appalling what radical terrorist groups sometimes do to non-Christian religious minorities. But for Christians, it is a constant, cruel reality.
Just last month, deadly attacks along the Nigerian/Cameroon border displaced "at least 7,000 people" according to VOANews.com. The refugees are in desperate need of humanitarian aid.
"Cameroon authorities say a suicide bomber hit the village of Goldavi," the Voice of America (VOA) article continues, "killing seven people and wounding 14 others. For the past seven years, the village hosted 18,000 displaced people who sought refuge from Boko Haram, according to the United Nations."
Will you provide hope today to victims of terror like Gwoda, Marie and others who are facing violence, threats, the loss of family members — the loss of their very lives — because of their faith?
Your generous donation to Liberty Relief International will supply emergency aid, medical care, trauma counseling, literacy and job training, physical and spiritual support and much more to people in desperate need of hope and healing.
And will you pray for the individuals I have mentioned here?
Pray for the victims, the families and the communities targeted for terror. Pray that God will continue to provide — through faithful LRI friends like you — for the needs of the persecuted Church ... in Cameroon, Nigeria, Pakistan, Iran and many other nations where following Jesus is dangerous.
Thank you in advance for your generous support. May God bless you today and always!
Yours in Christ,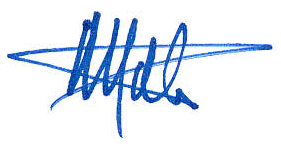 Mathew D. Staver
Chairman



Liberty Relief International is a 501(c)(3), tax-exempt nonprofit organization. Contributions are tax-deductible to the extent permitted by law.

*Representative names and photos used for security reasons.