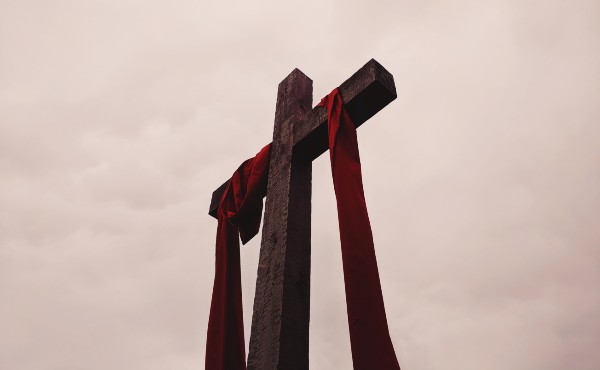 A simple question for you today...


Did you know?
Did you know that the impact of the catastrophic explosion in Beirut, Lebanon, several weeks ago is still being felt? It may not be making as many headlines lately ... but according to International Christian Concern:
"Many Lebanese have expressed concern that this explosion has ignited a fresh wave of tension as the country grapples with rebuilding. On the one side, there are different Christian political factions. On the other side, there are the more Islamist factions, with the strongest being Hizbollah ... a terrorist group backed by Iran."
Were you aware that the social, physical and emotional tribulation Egyptian Christians are facing is only getting worse, especially in these months of the COVID-19 pandemic?
Did you know that citizens in one province of China are being offered cash rewards for tip-offs reported to authorities regarding any "illegal religious activity venues"?
According to Bitter Winter, an official Chinese Communist Party notice encourages people to "collect photos, videos, audio recordings, and other materials" and report them ... in essence, to snitch on people of faith.
Have you heard that it has been recently estimated that 11 Christians die each day because of their faith?

With your help, Liberty Relief International can remain committed to helping Christians and others suffering under oppression and brutality around the world.

Your tax-deductible gift of 50, 100, 500 dollars or more is urgently needed today to minister to the needs of persecuted brothers and sisters in unbelievably desperate situations.



We are working with trusted, Christ-centered partners who get humanitarian supplies to some of the most deeply affected areas ... you'll empower them to offer emergency food and water, safe houses, trauma counseling, legal help, Bibles and faith-based materials and much more.


Please continue to stand with us in praying for the persecuted, caring for their needs by way of your compassionate generosity and advocating for hurting individuals in Egypt, Lebanon, China, the Middle East, Africa and beyond.


Thank you.


Yours in Christ,


Mat


Liberty Relief International is a 501(c)(3), tax-exempt nonprofit organization. Contributions are tax-deductible to the extent permitted by law.
*Representative names and photos used for security reasons.