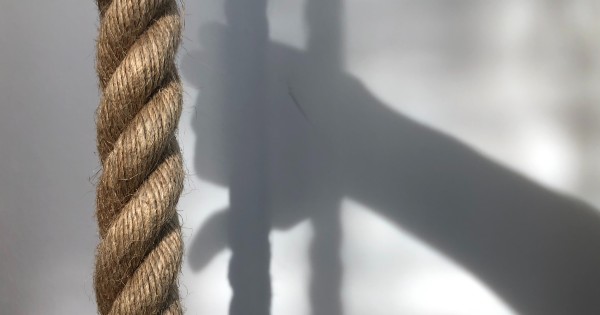 At least 42 blasphemy cases have been registered in Pakistan in the last 30 days, reports International Christian Concern (ICC).
Accusations were made against various communities — Christians included.
ICC says:
In Pakistan, false accusations of blasphemy are widespread and often motivated by personal vendettas or religious hatred. Accusations are highly inflammatory and have the potential to spark mob lynchings, vigilante murders, and mass protests.
And Amnesty International reports:
The alarming uptick in blasphemy accusations across Pakistan underscores the urgency with which the draconian laws that enable abuse and risk lives must be repealed...

The broad, vague and coercive nature of the blasphemy laws violate the rights to freedom of religion and belief and of opinion and expression. They have been used to target some of the most marginalized people in society, including children, individuals with mental disabilities, members of religious minorities, and poorer people.
Christians living in majority-Muslim countries like Pakistan, Iran, across the Middle East and elsewhere are increasingly at risk of being accused, arrested, imprisoned, attacked or worse for their faith.
"Freedom of religion" in these areas simply doesn't exist.
But you can provide "freedom" — in the form of hope — to brothers and sisters who need emergency assistance in the midst of harsh or violent persecution.
Your generous gift to Liberty Relief International will send immediate physical and spiritual support ... delivered by caring Christ-centered partners in the most hostile regions of the world.
You'll provide food, water and necessities to sustain individuals who are unable to rely on their own family members for help...
You will welcome believers who have been forced to flee unrest and violence into safe spaces...
You can make hope possible through trauma counseling, job training, Bible distribution, discipleship training and more.

Psalm 9:9 says: "The Lord is a refuge for the oppressed, a stronghold in times of trouble."
Thank you in advance for reminding them, through your compassionate support, of the strength they can find in the Father and in fellow believers in a distant land.
Thank you for praying for the persecuted — in Pakistan and beyond — and for being generous on their behalf.
Yours in Christ,



Mat

Liberty Relief International is a 501(c)(3), tax-exempt nonprofit organization. Contributions are tax-deductible to the extent permitted by law.
*Representative names and photos used for security reasons.